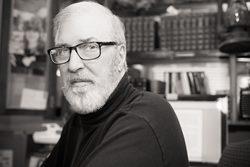 "Southern Louisiana will have their hands full with the flooding. I'm gifting them my new book about the warmth and friendships they are famous for." Jerry Antil
Dallas, Texas (PRWEB) October 08, 2017
ONE MORE LAST DANCE protagonist, Gabriel Jordan - an aging, retired, black, army captain - was given three months to live two months before he meets the Southern Louisiana hospice lawn-man, Peck Finch. Gabe shares his final wish with Peck - to see a Newport Jazz Festival - to sit on a lawn, eat cheese and sausages and drink scotch listening to jazz one last time. Peck obliges the old man and off they go with $28 in their pockets. First stop, three hours south of where they started - New Orleans - only because they got lost on day one of their hitchhiking journey.
Kirkus Reviews say - "A delightfully quirky tale both unpredictable and affecting." A 'recommended read' they say referring to Peck as a "Cajun French Forrest Gump".
WISHING SHELF REVIEWS UK say - "A powerful character led legal saga...a John Grisham-style legal thriller."
"With all Louisiana has been through - and now with Hurricane Nate threatening," says Antil, "I want to do what I can to help. I'm a writer - I want to give the Louisiana people my books in the wake of the tragedies they have been through this year alone."
Antil's books include award winning: The Pompey Hollow Book Club series - four novels about growing up in the wake of WWII. They include his memoir THE LONG STEM IS IN THE LOBBY - and his best selling HANDBOOK FOR WEEKEND DADS.