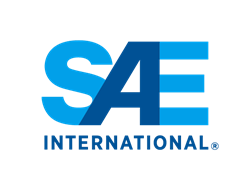 SAE International is the worldwide leader in mobility standards, and the special consultative status granted to our organization by the United Nations is further recognition of our very important role in the world. - David L. Schutt, PhD, CEO, SAE
WARRENDALE, Pa. (PRWEB) September 05, 2017
SAE International was recently granted special consultative status by the United Nations Economic and Social Council.
The Economic and Social Council (ECO SOC) adopted the recommendation of the ECO SOC Committee on Non-Governmental Organizations to grant SAE International the designation at its July 25 meeting.
By earning the special consultative status, SAE International can actively engage by participating in meetings, making oral and written statements, participate in debates, and hold special events with the Economic and Social Council and its subsidiary bodies, such as the Economic Commission for Europe where the Working Party (WP) 1, Global Forum for Road Traffic Safety and WP 29, Harmonization of Vehicle Regulations reside.
"Advanced technology requires all stakeholders to work closely together so that safety and environmental benefits can be realized quicker," said Jack Pokrzywa, director of Ground Vehicle Standards for SAE International. "The consultative status will enable SAE International's standardization program to provide expertise and collaborate with Working Party 1 and 29 in formulating technical regulations for the vehicle and transportation industry worldwide."
"SAE International is the worldwide leader in the area of mobility standards, and the special consultative status granted to our organization by the United Nations is further recognition of our very important role in the world," said David L. Schutt, PhD, Chief Executive Officer for SAE International. "Moving forward, this designation will enable SAE International to extend its reach to better contribute to the advancement of international standardization in the rapidly evolving ecosystem of mobility internationally in the critical work we do in establishing standards."
SAE International is a global association committed to being the ultimate knowledge source for the engineering profession. By uniting over 127,000 engineers and technical experts, we drive knowledge and expertise across a broad spectrum of industries. We act on two priorities: encouraging a lifetime of learning for mobility engineering professionals and setting the standards for industry engineering. We strive for a better world through the work of our philanthropic SAE Foundation, including programs like A World in Motion® and the Collegiate Design Series™.