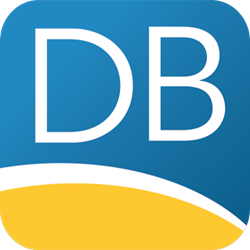 "Our expense reporting and timesheet solutions will simplify the process for users and administrators. Our primary goal is to increase satisfaction for the organization, and this starts with making employees happy." Chris Harley, Vice President of Sales
Reston, VA (PRWEB) September 28, 2017
DATABASICS is pleased to announce they will be a Gold sponsor for Ceridian's INSIGHTS, Ceridian's Annual Customer Forum to take place October 2-6th, 2017 at the Aria Resort & Casino in Las Vegas, Nevada.
DATABASICS, a global leader in expense reporting management, will be at Booth #22 at the Customer Success Expo.
Ceridian customers visiting DATABASICS' booth will have an opportunity to go hands-on with the latest in expense reporting automation, including mobile apps that give users OCR technology for automated receipt capture and data input.
"DATABASICS' global platform is a great fit with Ceridian. Our expense reporting solutions offer automation and will simplify the process for users and administrators. Our primary goal is to increase satisfaction for the organization, and this starts with making employees happy," stated Chris Harley, Vice President of Sales at DATABASICS.
DATABASICS will have representatives present during the entire expo to answer questions related to integration, pricing, and setup.
Look for more updates on the innovations DATABASICS is bringing to Expense Reporting on the DATABASICS blog.
About DATABASICS
DATABASICS provides cloud-based Expense Reporting, Timesheet Management, and Invoice Processing automation. Providing global solutions in more than 120 countries, DATABASICS provides web-based and mobile business solutions to a broad spectrum of industries. For over 20 years, DATABASICS has solved problems in expense reporting, time tracking, and P-Card program management for leading organizations around the world. Headquartered in Reston, Virginia, the company also has offices in Montreal, Quebec.