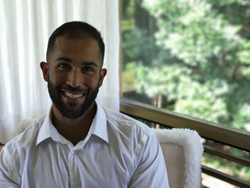 The most rewarding part of my career is helping homeowners take back control of their well-being and futures.
Orange County, California (PRWEB) September 01, 2017
From 2007 to 2009, Southern California's foreclosure filings surged and swelled, with an average of 133,243 per quarter. Unable to pay their mortgages, over one million homeowners defaulted on their loans, filed for foreclosure, packed their belongings, and reluctantly left the homes they had once dreamt of owning. Although there were signs of an impending market downfall, this crash took residents by surprise, as 2006 was the lowest year of foreclosures that Southern California had seen in over a decade. With thousands of homes still left vacant, and mortgages on the rise again, many are beginning to wonder when the next housing market collapse is doomed to hit.
The first quarter of 2017 showed promising evidence that foreclosures were staying low, with only 12,435 filed in the six counties of So Cal. But with the average home price currently at $550,000 and our knowledge of past market trends, it would be no surprise that we are going head first into another foreclosure crisis. "There are thousands of realtors simply out to make a profit from their home sales, and unfortunately there are very few of them who are seeking to help homeowners maintain their financial stability", says Abed Asghar, a real estate market expert and seasoned investor. "There is absolutely no limit to how high home prices can rise here in Southern California, and that means bad news for the low to middle income families who are striving to keep up with their mortgage payments."
Abed and his team of real estate professionals at Abed Buys Houses, strive every day to relieve homeowners of their debt and help them avoid entering pre-foreclosure and foreclosure filing. He purchases unwanted or damaged homes, homes with upside down mortgages, and he pays hard cash for homes that are nearing foreclosure. If you find yourself unable to pay your mortgage, like thousands of other So Cal residents, his company produces an offer for you to sell your home for cash. He even gives homeowners the option to sell their property in order to avoid foreclosure, yet continue to live in the home by entering a rental agreement. This allows the residents to keep their belongings, memories, and the money they have invested in the home over the years.
As experts in every niche of real estate scramble to predict the next crash, they continue to forewarn prospective owners of hefty loans and ever rising interest rates. Although banks and real estate agents will continue to lure people into purchasing homes they cannot afford, Abed remains vigilant on his quest to serve his fellow So Cal residents. With nearly one thousand transactions completed in Southern California, Abed Buys Houses has been able to save countless homeowners from not only foreclosure, but also bankruptcy. Homeowners walk away with cash every time. As more and more families thank Abed for his solution to their financial crisis, he says "The most rewarding part of my career is helping homeowners take back control of their well-being and futures. I end every day knowing that I have helped others live a more fulfilled life."
If you or someone you know is entering pre-foreclosure/foreclosure, and for more information, visit http://www.abedbuyshouses.com or call (949) 436 - 0650