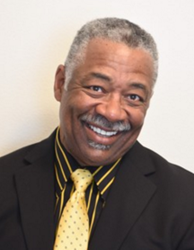 Vicksburg, MS (PRWEB) September 05, 2017
Dr. Kenneth Nash, a noted general dentist with Nash Family Dentistry, is now welcoming new patients in need of teeth whitening in Vicksburg, MS, with or without a referral, as part of a smile makeover. These smile makeovers may include a variety of treatments all designed to work together to help patients achieve their ideal smiles. The treatment plan could include Lumineers®, bridges, dental crowns, orthodontics and even traditional fillings.
The smile makeover process begins with imaging. Dr. Nash has to have a clear understanding of the mechanics of the mouth and what needs to be done to bring it up to par with patient expectations. From there, he meets with his Vicksburg, MS patients to build their customized plan, which often includes cosmetic procedures like teeth whitening, but may also include procedures designed to correct functional issues, such as dental crowns and bridges. While a smile makeover's end goal is to help your smile look its best, aesthetics and function are equally important in the world of dentistry.
With a smile makeover, almost any treatment can help Dr. Nash reach his goals for his patients. There is no typical treatment plan for a smile makeover, but one can include orthodontics, Lumineers®, crowns and bridges, or teeth whitening in Vicksburg, MS. The end goal is to reach an aesthetically pleasing and fully functional smile for each patient.
A smile makeover is more than just going through treatment after treatment hoping for a positive outcome. It is a calculated plan that allows Dr. Nash to provide lasting results. As an official provider of Lumineers®, Dr. Nash knows what long-lasting, convenient solutions can mean to his patients. Those who would like to learn more about smile makeovers and teeth whitening in Vicksburg, MS, are invited to contact Dr. Nash's office by calling 601-634-1812.
About the Doctor
Nash Family Dentistry is a general practice offering personalized dental care for patients in Vicksburg, MS. Dr. Kenneth Nash and his team provides patients with the latest in dental technology in a comfortable and welcoming environment. Dr. Nash offers a variety of services including laser dentistry, dental implants, and cosmetic dentistry services, among others. To learn more about the services offered at Nash Family Dentistry please visit the website at http://www.vicksburgdentist.com or call 601-634-1812 to schedule an appointment.