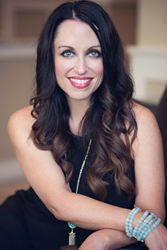 Abilene, TX (PRWEB) September 14, 2017
Abilene Realtor Ann Carr has been doing more than just making homebuyers' – and sellers' – dreams come true these days. When she is not finding the perfect real estate for her clients, she loves being able to take her passion for the communities in Abilene and share it with others in her treasured hometown – and this time, she'll be strapping on her dancing shoes to get there.
Carr will make her first appearance at the Dancing with the Abilene Stars 2018, an annual event that has been raising funds for Hendrick Home for Children for the past eight years.
Set to begin with a social at 6 p.m. Jan. 11 at the Abilene Convention Center, 1100 N. 6th St., the evening features 12 "celebrity" dancers who are paired up with a professional dancer to offer an evening of excitement, fun and unique entertainment. Dinner will be served at 6:45.
Since 1939, Hendrick Home for Children has been a safe and loving "home" for thousands of children after living their early lives in poverty, abuse and neglect. Children from all socio-economic backgrounds are admitted between the ages of 5 and 15 and learn fundamental responsibilities through their performances of daily chores, taking employment opportunities and involvement in public schools. They even go on to attend college with the aid of the Home's "After Care" scholarship program.
Carr has always had a passion for making a difference in children's lives. Before becoming an Abilene real estate agent, she was a teacher for 13 years. She realized she needed a more flexible career when she began having children of her own, so she turned to the town that offered so many memories – Abilene. Always intrigued by the West Texas charm and the unique way of life, she decided to help make dreams come true for those buying and selling in Abilene.
In just eight years, the local "Dancing with the Stars" spinoff has raised 2.5 million for the children of Hendrick Home, said Shea Woodard-Hall, Chairman of Dancing with the Abilene Stars.
"We started with just 300 people in attendance the first year and we expect to reach 1,500 guests this year," Woodard-Hall said. "This is such an exciting event and we couldn't be more thrilled to have Ann involved. Her commitment to the community makes her a leading role model for the town of Abilene."
Dancing with the Abilene Stars is a ticket-only event. Advance tickets are available through the "celebrity" dancers or Hendrick Home for Children's business office. Cash, check or credit cards are accepted to vote for dancers at just $1 per entry. Seventy-eight cents of every dollar donated goes directly to the children of Hendrick Home.
For more information about Dancing with the Abilene Stars, call Barbara Dahl or Susie Brecheen at 325-692-0112 or visit http://www.hendrickhome.org.
More information about Carr can be found at http://www.anncarrrealestate.com.