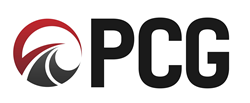 "This conference is a great setting to speak with dealers about their needs in today's digital age, and collaborate on how PCG's suite of solutions can help them achieve their goals."
Eatontown, NJ (PRWEB) September 01, 2017
PCG Companies, an industry leader in automotive marketing strategies, online education, and data reporting, is pleased to announce that they will be exhibiting at Digital Dealer in Las Vegas, September 18-20. Representatives from PCG Companies can be found at Booth 1031 to offer a wide array of products and services for the automotive community.
Glenn Pasch, CEO of PCG Companies, and Partner Marc McGurren, will be leading workshops at the event. Glenn will be giving his presentation, "3 Top Employee Retention Strategies You Are Missing That Are Costing You Profit" on Monday, September 18th at 2:35 PM in Versailles 1. Marc's workshop, entitled "The Key to Connection: Stop Following Up with Your Internet Leads Like It Is 2009" will be given on Wednesday, September 20th at 10:35 AM in Versailles 1.
"We are excited to be back at Digital Dealer this year to exhibit and present," said Glenn. "This conference is a great setting to speak with dealers about their needs in today's digital age, and collaborate on how PCG's suite of solutions can help them achieve their goals."
With over a decade of thought leadership in the automotive industry, PCG Companies has developed a robust portfolio of services to address the needs of automotive dealers, including digital marketing, product research, online education, events, and VistaDash—which was founded in 2015 to bring a higher level of transparency to automotive reporting.
PCG is now accepting pre-set appointments to meet with executives during the event. Attendees who schedule time with the PCG team will be awarded a $25 poker chip, and entered into a $300 grand prize drawing.
To schedule an appointment with PCG, please visit: http://www.pcgcompanies.com/digital-dealer
About PCG Companies
PCG Companies is composed of an award-winning digital marketing agency, consulting firm, and online training platform located in Monmouth County, NJ. PCG's roots began in digital marketing for the automotive industry, and have since expanded into non-automotive verticals from travel agencies to restaurants and everything in between. PCG's mission, Advocate-Educate-Elevate, embodies their core ideals; to advocate for transparency, educate the public on the ever-changing digital landscape, and elevate their clients' to success. PCG has also expanded to automotive product research, as well as data reporting for automotive dealers with their tool, VistaDash. For more information, please visit http://www.pcgcompanies.com and http://www.vistadash.com.