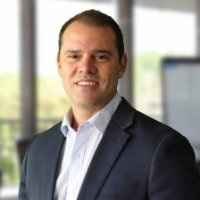 "We created League of Leaders to give the industry what it needs in this volatile business climate: a completely new approach to education and networking."
Chicago, IL (PRWEB) September 05, 2017
Thanks to unprecedented levels of disruption, consumer goods companies are facing a critical inflection point. Consumers have taken control of the path to purchase and are deciding when, where and how to buy the products they need. Digital technologies and changing shopper preferences have made traditional strategies for product development, distribution, sales and marketing inadequate for the future. Once unheard-of concepts like direct-to-consumer sales and same-day home delivery have become table stakes seemingly overnight.
To face the growing need for timely and practical information and solutions, CGT has introduced the League of Leaders, an elite task force of high-level, forward-thinking consumer goods executives who will learn together and lead the industry by identifying best practices for addressing the myriad changes that must take place to existing business models.
The League of Leaders will meet twice each year for two days of candid, insightful presentations and related workshops designed to foster critical thinking and productive discussion. The first meeting will be held in October in Orlando, FL.
"The challenges that we're facing in the consumer goods industry demand clear vision and relentless innovation," says Albert Guffanti, managing director and publisher of CGT. "We created League of Leaders to give the industry what it needs in this volatile business climate: a completely new approach to education and networking."
League membership is open to executives who have demonstrated thought leadership and a commitment to industry-wide learning. Among the founding members who've already stepped forward are executives from Callaway Golf, Conair Corp., Del Monte Foods, Edgewell Personal Care, Kimberly-Clark, Johnson & Johnson, Newell Rubbermaid, PepsiCo, and Southern Glazer's Wine & Spirits.
For more information about the League of Leaders, contact Albert Guffanti, Managing Director and Publisher of CGT, at AGuffanti(at)ensembleiq(dot)com or 973-607-1301 or visit https://consumergoods.com/league-leaders-0.
About Consumer Goods Technology
Consumer Goods Technology is the leading resource for consumer goods executives using technology to enable business success. Delivering content through print, online and live events, CGT reaches an audience of more than 76,000 executives ranging from managers and directors to VPs and C-suite leaders across all major segments of the consumer goods industry, including packaged goods, consumer electronics, home appliances, and fashion. For more information, visit http://www.consumergoods.com.