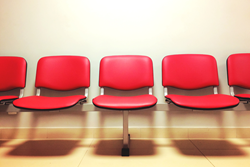 The simplest solution to the particular problem of patients finding it difficult to get to the doctor is, of course, for the doctor to come to them.
Los Angeles, California (PRWEB) September 07, 2017
An August 31 article on Harvard Business Review discusses the issue of cancelled medical appointments, particularly among patients with conditions that make getting to the hospital or clinic a challenge in itself. The authors of the piece argue that a new problem solving approach, design thinking, shows promise; they describe it as a "creative, human-centered problem-solving approach that leverages empathy, collective idea generation, rapid prototyping, and continuous testing to tackle complex challenges." More simply, the approach seeks to use the principles and tactics of the field of design towards troubleshooting in other fields. Dr. Michael Farzam of House Call Doctor Los Angeles notes that, for large healthcare organizations, using new approaches to solving stubborn and longstanding problems is probably an excellent idea. The board certified internist also notes, however, that the simplest solution to the particular problem of patients finding it difficult to get to the doctor is, of course, for the doctor to come to them.
Dr. Farzam notes that the benefits of employing house call doctors are extremely obvious for patients who are older, disabled, or suffering from any condition that makes getting to a doctor's office without assistance difficult. He adds that even someone who is suffering from a fever as low as 100 degrees or who has taken over-the-counter cold medication might be somewhat too impaired to drive safely. Moreover, the doctors notes, the additional stress of getting to a hospital or urgent care clinic is often not the best thing for people who are dealing with an ailment, in any case.
Dr. Farzam notes that many of his patients tell him that prior to working with him, rather than missing appointments, they would avoid making them altogether. He notes that many of these patients don't have any physical challenges when it comes to visiting a doctor; it's just that, between work and family responsibilities, they simply don't feel they have the time. The physician notes that this can have serious health consequences over time, as patients may delay having seemingly minor conditions looked at that could be signs of something much more serious, or may ignore taking care of chronic complaints. He adds that, in the case of such common asymptomatic chronic conditions as high blood pressure and type 2 diabetes, this can very well be a life-or-death issue.
Dr. Farzam notes that he and his team at House Call Doctor Los Angeles are able to visit patients not only at their homes, but at offices, hotels, film sets and most other places they are likely to be, and they are able to spend more time with patients than standard doctors. Readers who are interested in learning more about house call medicine with Dr. Farzam may call 310-849-7991 or visit http://www.HouseCallDoctorLA.com.