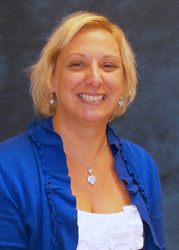 The Summit helps us to work with some of the brightest minds in this field to uncover the most effective solutions to address the asthma epidemic.
PITTSBURGH, PA (PRWEB) September 01, 2017
For the sixth straight year, Allegheny Health Network (AHN) and The Breathe Project of The Heinz Endowments are bringing to Pittsburgh some of the foremost experts on the topic for the annual symposium on the impact regional air quality has on asthmatic disease. "The Air We Breathe: A Regional Summit on Asthma in Our Community" takes place Friday, September 8 from 7:15 a.m. to 3:30 p.m. at the Renaissance Pittsburgh Hotel.
The Summit is free and open to the public, but individuals interested in attending are asked to preregister at http://pittsburghasthmasummit2017.eventbrite.com/.
"Asthma can have such a harmful impact on the quality of life for all people, but especially children," said Joseph Aracri, DO, System Chairman of Pediatrics for AHN and the conference co-director. "This annual summit is a great way for us to explore the problem and discuss best practices for addressing it."
Eric Lavigne, PhD, a senior epidemiologist with Health Canada, will provide the keynote address on the effect prenatal exposure to air pollution has on childhood asthma. His presentation will follow a report from conference co-director Deborah Gentile, MD, about the final conclusions of a years-long study on the relationship between local air pollution and asthma prevalence. Now with the Division of Allergy, Asthma and Immunology for Pediatric Alliance, Dr. Gentile led the research from 2014 to 2016 while serving as Director of Allergy and Asthma Clinical Research for AHN. The study examined the high prevalence of asthma in communities with industrial point sources of pollution, plus how well that asthma was controlled, for more than 1,200 local students. Her presentation, "Impact of Local Air Pollution on Asthma Outcomes," starts at 8:30 a.m.
"The results of this study are certainly eye-opening, revealing statistics in our area that far outpace national and state numbers for rates of childhood asthma," said Dr. Gentile. "The Summit helps us to work with some of the brightest minds in this field to uncover the most effective solutions to address the asthma epidemic."
Veronica Combs, Executive Director of the Institute for Healthy Air, Water and Soil in Louisville, Ky., will share some of those potential solutions during her presentation at the Summit. Her group is using novel technology to identify and implement community strategies that will improve asthma outcomes by reducing regional air pollution. "We brought together people from all over the city to address asthma – including employers, healthcare providers, public health leaders, and citizens," said Combs.
The complete lineup of presentations is as follows:

"Update on Air Pollution Monitoring Methods and Outcomes in Pittsburgh" – 8:00 a.m., Albert Presto, PhD, Associate Research Professor, Department of Mechanical Engineering, Carnegie Mellon University
"Impact of Local Air Pollution on Asthma Outcomes" – 8:30 a.m., Deborah Gentile, MD
"Effect of Prenatal Exposure to Ambient Air Pollution on Childhood Asthma" – 9:00 a.m., Eric Lavigne, PhD
"Update on Development and Implementation of a State-Level Road Map for the Primary Prevention of Asthma" – 10:30 a.m., Polly Hoppin, ScD, Program Director, Lowell Center for Sustainable Production, University of Massachusetts—Lowell
"Climate Change and Pollen: Personalized Medicine Alerts of Real-time Allergy and Asthma Triggers" – 11:15 a.m., Leonard Bielory, MD, Professor of Medicine, Thomas Jefferson University, Kimmel School of Medicine, Philadelphia; Professor, Center for Environmental Prediction, Rutgers University, New Brunswick, N.J.
"Air Louisville: A Data Driven Community Collaboration to Reduce the Burden of Asthma" – 1:00 p.m., Veronica Combs
"ROCIS: Low Cost Monitoring Insights and Intervention" – 1:30 p.m., Linda Wigington, Program Manager, Reducing Outdoor Contaminants in Indoor Spaces (ROCIS), Waynesburg, Pa.
"Successful Strategies for Regional Reduction of Air Pollution in Portland, Oregon" – 2:00 p.m., Mary Pevento, President, Neighbors for Clean Air, Portland, Ore.
"Opportunities for Healthcare Providers and Families to Reduce Exposure to Outdoor Air Pollution" – 2:30 p.m., Edward Ketyer, MD, Pediatric Alliance; Clinical Assistant Professor of Pediatrics, University of Pittsburgh School of Medicine
Panel Discussion – 3:00 p.m.
Nearly 25 million Americans, and more than 9 percent of children, suffer from asthma. It accounts for 25 percent of all emergency room visits and 3,300 deaths yearly, many of which could be avoided with proper treatment and care.
About The Breathe Project:
The Breathe Project is working to promote clean air and inspire healthy communities across southwestern Pennsylvania. We use the best available science to understand the quality of the air we breathe, build public awareness and improve community health and wellness. Join our community of nearly 20,000 on Facebook at facebook.com/breatheproject or join us on Twitter @breatheproject.
About the Allegheny Health Network:
Allegheny Health Network (AHN.org), a Highmark Health company, is an integrated healthcare delivery system serving the greater Western Pennsylvania region. The Network is composed of eight hospitals, including Allegheny General Hospital, its flagship academic medical center in Pittsburgh, Allegheny Valley Hospital in Natrona Heights, Canonsburg Hospital in Canonsburg, Forbes Hospital in Monroeville, Jefferson Hospital in Jefferson Hills, Saint Vincent Hospital in Erie, West Penn Hospital in Pittsburgh and Westfield Memorial Hospital in Westfield, NY. The Network provides patients with access to a complete spectrum of advanced medical services, including nationally recognized programs for primary and emergency care, cardiovascular disease, cancer care, orthopedic surgery, neurology and neurosurgery, women's health, diabetes and more. It also is home to a comprehensive research institute; Health + Wellness Pavilions; an employed physician organization, home and community based health services and a group purchasing organization. The Network employs approximately 17,000 people, has more than 2,800 physicians on its medical staff and serves as a clinical campus for Drexel University College of Medicine, Temple University School of Medicine, and the Lake Erie College of Osteopathic Medicine.
###