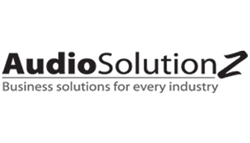 New regulations mean enforcement action risks from permitting agencies and the potential for debilitating enforcement issues and hefty fines.
Durham, NC (PRWEB) September 05, 2017
AudioSolutionz, a division of audio conference and corporate education leader ProEdTech, will host the live webinar "Storm Water Management: Putting the New Construction General Permit to Work for You" with industry veteran Tamar J. Cerafici on Thursday, September 21, 2017 at 11:30 am ET. This virtual boot camp will address the Environmental Protection Agency's (EPA) revisions to its Construction General Permit (CGP) and how they will influence construction projects dealing with storm water management.
Every five years, the EPA revises its CGP, the permit that authorizes construction operators to discharge pollutants under the Clean Water Act's limitations. The newest version, which was effective in February 2017, adds some new provisions that have changed the federal regulatory landscape for construction projects. In addition, state and local regulators may require additional preventive measures.
Construction companies must understand what these changes will mean for their projects, as more resources, time and effort are likely needed to comply with storm water management obligations. New regulations also mean enforcement action risks from permitting agencies and the potential for debilitating enforcement issues and hefty fines.
Join experienced environmental lawyer Tamar Cerafici for this fast-paced boot camp, where construction companies will gain practical, hands-on training for the new CGP and Storm Water Pollution Prevention Plan (SWPPP). This webinar will provide the tools needed to train construction employees, negotiate with regulators, and improve construction companies' bottom lines.
The session will help construction site supervisors, environmental specialists, CFOs, facility managers, estimators, hydrogeologists, project managers, and engineers:

Understand the elements and significant changes in the new CGP, effective February 2017
Identify weaknesses in a construction company's SWPPP
Recognize post-construction and MS4 issues in storm water management and green infrastructure
Comply with polychlorinated biphenyls (PCBs) and safety issues
Determine how individual state and local programs will implement permit changes
Break down new training requirements
Outline requirements for developing a storm water management plan (SWMP)
Revise an existing SWPPP
Implement new joint and several liability provisions for multiple operators
For more information and to register, visit: https://www.audiosolutionz.com/virtual-bootcamp/storm-water-management.
Get $30 off on our conferences and webinars. Use Code PRWEB30 on checkout (applicable for all purchases).
About ProEdTech
ProEdTech is a leading source of knowledge and training for professionals in over 15 industries, serving individuals, businesses and their employees around the globe. It offers webinars, online conferences, seminars, boot camps, books, DVDs, white papers, industry reports and other learning tools from industry experts and insiders who provide a fresh perspective on key issues, trends and regulations in order to simplify governance, risk and compliance (GRC) for enterprises and industry professionals.
ProEdTech's AudioEducator webinars offer updates, regulatory knowledge and information on the latest news in various medical specialties, as well as coding and billing updates, and analysis of regulations that affect ambulatory surgical centers, home health, long term care and hospice facilities, hospitals and healthcare systems, health insurers and physician practices. Webinars are also offered through AudioSolutionz in the technology, human resources, construction and housing, ICT and telecom, manufacturing, consumer packaged goods and retail, safety and security, transportation, energy and environment, education, trade, and chemicals industries. ProEdTech's Eli Financial platform offers tax and banking professionals, focusing on providing high-quality online training products customized for U.S. lenders and tax practitioners that include the latest updates from the IRS, CFPB and other regulatory authorities. Lawyers across the United States depend on Eli CLE for top quality online continuing legal education (CLE) programs, which can be completed for MCLE credits.
ProEdTech regularly provides professionals the opportunity to get answers to their most complex questions directly from experts, without having to attend costly live conferences. To learn more, visit: http://www.proedtech.com/.