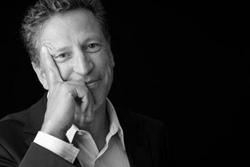 "David will provide tremendous guidance and support to our clients, team members and carrier partners in his new role." stated AP President and COO Tom Riley.
Lake Mary, Fla. (PRWEB) September 05, 2017
AssuredPartners, Inc. today announced that David Wetzler has been named National Employee Benefits Practice Leader and Senior Vice President. Wetzler will lead the firm's employee benefit practice which serves more than 3,000 clients in the United States, Canada and United Kingdom. AssuredPartners employs over 1,000 employee benefit professionals who provide employee benefits brokerage and consulting, health and productivity risk management, benefits administration, and compliance services. The Employee Benefits operations account for $250 million in annualized revenue at AssuredPartners, the 13th largest U.S. insurance broker. Wetzler will collaborate across other AssuredPartners business segments and firms to build and implement industry leading employee benefits strategies to help continue to fuel AssuredPartners organic growth.
Wetzler most recently served as President of Employee Benefits for Assured SRA in Mission, Kansas and Director of Employee Benefits for the firm's Central States Region, helping expand revenue in the region by more than 50 percent during the past three years while adding teams in Dallas, Denver, Ft. Collins, and central Missouri. Wetzler has also served on AssuredPartners National Benefit Committee since 2013.
"David Wetzler is a proven leader with outstanding credibility in the employee benefits space." said AssuredPartners President and COO Tom Riley. "He will provide tremendous guidance and support to help our clients, team members, and carrier partners succeed. In this challenging environment, our clients are seeking sound advice and expertise to provide best-in-class employee benefit plans while maintaining the bottom line. David will help our team deliver these solutions and expand the services we provide."
For more information about AssuredPartners Employee Benefits, please visit: http://www.assuredpartners.com/Employee-Benefits.
ABOUT ASSUREDPARTNERS, INC
Headquartered in Lake Mary, Florida and led by Jim Henderson and Tom Riley, AssuredPartners, Inc. acquires and invests in insurance brokerage businesses (property and casualty, employee benefits, surety and MGU's) across the United States and in London. From its founding in March of 2011, AssuredPartners has grown to over $885 million in annualized revenue and continues to be one of the fastest growing insurance brokerage firms in the United States* with over 190 offices in 30 states, Canada and London. Since 2011, AssuredPartners has acquired more than 170 insurance agencies. For more information, please contact Dean Curtis, CFO, at 407.708.0031 or dcurtis(at)assuredptr(dot)com, or visit http://www.assuredpartners.com.
Business Insurance in the July 2017 edition, featuring the "100 largest brokers of U.S. business."