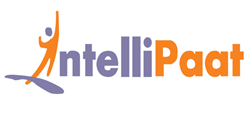 Intellipaat Teacher's Day Scholarship Program is your passport to a high-flying career!
New York (PRWEB) September 03, 2017
Technology is moving at breakneck speeds and so is the corporate world adopting futuristic technology at a torrid pace. Edtech organizations have a huge role to play in today's digitally disruptive world. Bridging the gap between the individual's professional skills and the corporate requirements is a herculean task.
Bangalore based leading edtech startup Intellipaat is providing every reason to help professionals upgrade and excel at their career. Intellipaat spokesperson announced huge scholarships for learners on the occasion of Teacher's Day which falls on the 5th of September. Intellipaat has announced that it is offering learners up to 50% discounts on all its training courses.
Big Data Hadoop, Data Science, Amazon Web Services, Salesforce and DevOps are some of the most sought-after professional courses at Intellipaat. Together these five top domains will see a cumulative shortage of over three million qualified and certified professionals leading up to 2020.
Well, as a budding career-oriented professional if you have got the shorter end of the stick in this season of layoffs in the IT world then there is a good reason for you to upgrade your skills and excel in your career.
Intellipaat CEO, Mr. Diwakar Chittora was quoted as saying, "Intellipaat was founded with the goal to make professional training easily accessible and affordable to millions of graduates coming out of the Indian higher education system especially the engineering domains. Today Intellipaat boasts of a learner base of over 7,00,000 professionals from over 30 countries around the world".
Technology has been the driving force of almost every enterprise today and some of the most sought-after technologies and top trending tech tools, platforms, and domains are being actively pursued by professionals looking to fast-track their career at Intellipaat online training institute.