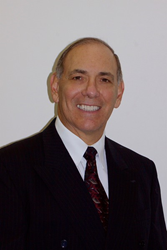 Simi Valley, CA (PRWEB) September 05, 2017
A recent study by consultant A.T. Kearny shows that the sector hardest hit by compliance with the DOL's new fiduciary rule will be independent broker dealers, with a potential loss of $4 billion—more than one-fifth of their total revenues(1)—in the process of losing an estimated $350 billion in assets under management.(2) "For many IDBs, the costs of compliance—just in terms of software, training and restructuring—are so discouraging that they've delayed implementation until the final rule was certain" said Tom Streiff, President of TFS Resources and Special
Consultant to the CEO at HBW Partners.
Among the rule's other core issues was one raised by a member of the court's three-judge panel, Judge Judith H. Jones, questioning whether the Department of Labor even has the authority to regulate IRAs, which have been safeguarded for decades by the SEC and the Employee Retirement Income Security Act of 1974 (ERISA).(3)
"Client outcome is always the paramount concern for responsible people in our industry," Streiff said. "HBW Partners has spent the last year preparing advisors for implementation of the new rule, which is meant to address the excessive fees and diminished returns that our government claims clients experience annually. While the 'best interest standard' may, in fact, produce better results for the client, the 1000 page regulation has significant complications and imbedded costs that may result in more expensive outcomes for smaller accounts."
As the new fiduciary rule stands, advisors would continuously be subject to litigation if unable to prove their investment advice had prioritized client interest over their own fees or commissions. Despite how straightforward that might sound, managing a client's expectations is never simple. As the saying goes, the proof is in the pudding—the completed recipe needs to be tested to demonstrate that it works. Effective financial planning depends on reliable information and education, both of which are constantly evolving.
The Best Interest Contract Exemption (BICE), is currently DOL's primary Prohibited Transactions Exemption to permit Financial Institutions which to give advice resulting in variable fees without violating ERISA or IRS "prohibited transaction" rules and triggering penalties. This variable compensation exemption does not apply to individual Advisers and their compensation must remain level in a given class of securities, such as mutual funds. The BICE is not available for rep discretionary accounts. Even when using a BICE is an option, it entails extensive documentation and always takes the form of a fiduciary contract stating that any advice given is in the client's best interest.(4)
Advisor exposure to breach of contract claims and class action suits could be substantial . As a result, advisors may become reluctant to spend time on small retirement plans, or middle-income investors resorting to DIY electronic trading to manage their 401(k)s and IRAs.
About HBW Partners:
Established in 1991, HBW Partners is a multifaceted financial services organization offering the resources of a large company, while focusing on the personal touch of a small firm. They partner with honest, caring and motivated individuals who desire the independence to run their own businesses, while emphasizing long-term relationships that enable their advisors to provide many of the best possible outcomes for their clients.
HBW Partners empowers advisors with innovative products and optimal solutions to help their clients at every stage of life, whether it's professionally managed money, packaged products, tax planning, insurance, annuities or trusts.
Through partnerships with many significant providers across all aspects of the industry, they have made state-of-the-art technology available, such as facial recognition tools, financial planning software, client acquisition programs and business planning tools to enhance the client experience, manage risk and increase productivity.
Their motto is "Character and Quality Above All." Autonomy, Mastery and Purpose with Trust is the basis for everything they do. For more information, visit http://www.hbwpartners.com.
Sources:
1. A.T. Kearney Follow. "DOL Fiduciary Rule Study | A.T. Kearney." LinkedIn SlideShare, 17 Aug. 2016.
2. Mark P. Cussen, CFP®, CMFC, AFC. "Fiduciary Rule Will Cost Industry $11B by 2020." Investopedia, 3 Oct. 2016.
3. Thornton, Nick. "Fiduciary Rule Put to Test in Conservative 5th Circuit." BenefitsPRO, 1 Aug. 2017.
4. Iacurci, Greg. "Two Sides of the DOL Fiduciary Rule's 'Best Interest Contract Exemption' Advisers Must Understand." InvestmentNews, May 27, 2016.