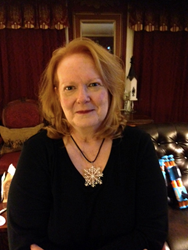 (PRWEB) September 05, 2017
After President Trump's pardon of ex-sheriff Joe Arpaio, who had been convicted of criminal contempt for violating a court order designed to stop the violation of the constitutional rights of suspected illegal immigrants, Jenny Deason Copeland, a Nixon administration expert, spoke out against it.
Copeland remarked, "Standing up to defend American citizens from discriminatory acts like police profiling might just be too liberal for POTUS 45."
She continued, "Arpaio was placed in a position of power by voters and somehow it took until the 2016 election for this man's behaviors to oust him from office. I wonder what took the voters so long? Was this county of Arizona so unbalanced, whites to Latinos, that the Latino vote couldn't mount a defense at the ballot box? "
However, according to Copeland, President Trump's pardon of Arpaio was nowhere near as "horrendous" an act when compared to President Ford's September 8, 1974 pardon of Richard Nixon.
Copeland concludes, "If Nixon's crimes had ever come up for trial, he would have been on the defense against numerous murders and possibly played a part in the coup that seized power from a sitting president in 1963. The fact that President Ford pardoned Nixon was not held against Ford for some reason. We can only speculate whether Nixon struck a deal with Ford before appointing him Vice-President to set up the pardon ahead of time. The timing of the pardon, September 8, 1974 was only one month to the day after Nixon resigned on August 8, 1974."
One of the Nixon crimes that never was thoroughly investigated, perhaps because it was ordered by a pardoned president, was the Kent State Massacre. Killing four children and dozens more U.S. citizens during his climb to power and struggle to stay in power is a far worse roster of crimes than those of Arpaio.
++++++++++++++++++++++++++++++++++++++++++++++++++++++++++++++++++++++++++++++++++++++
Read more about the crimes committed by Nixon in the book Tiananmen West: Why Nixon Ordered the Kent State Massacre by Jenny Deason Copeland. Available on Amazon in both e-book and paperback formats. The book trailer can be viewed on YouTube here https://www.youtube.com/watch?v=YNLc2oKVYXc