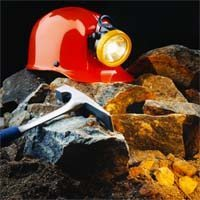 Where clinical features suggest asbestos-related diseases but the chest radiograph is negative, more sophisticated imaging techniques...should be used
Raleigh, NC (PRWEB) September 03, 2017
Scientists in Johannesburg have found that, among 149 workers, only 14 of the 27 cases of malignant mesothelioma were identified in the patients' lifetimes.They say more should be done to improve diagnosis of diseases like mesothelioma. Surviving Mesothelioma has the full story. Click here to read it now.
The study, conducted by researchers at the University of the Witwatersrand and the National Institute for Occupational Health, found that only 3 asbestos-related lung cancers were correctly identified, although 22 patients were found to have lung cancer when they underwent autopsies.
"Where clinical features suggest asbestos-related diseases but the chest radiograph is negative, more sophisticated imaging techniques or immunohistochemistry for asbestos-related cancers should be used," writes the study's lead author, Ntombizodwa Ndlovu, with the School of Public Health at the University of Witwatersrand.
The study published in ERJ Open Research found that doctors were only able to correctly diagnose malignant mesothelioma about 40 percent of time, but were able to accurately rule it out about 97 percent of the time.
"This study is just further confirmation that mesothelioma and other asbestos-related diseases can be difficult to diagnose and that it is risky to rely too heavily on one diagnostic tool," says Alex Strauss, Managing Editor for Surviving Mesothelioma.
For the full details of the South African miner report, see Miner Study Finds Mesothelioma Often Undiagnosed, now available on the Surviving Mesothelioma website.
Ndlovu, N, et al, "Asbestos-related diseases in mineworkers: a clinicopathological study", August 25, 2017, ERJ Open Research, eCollection, http://openres.ersjournals.com/content/3/3/00022-2017
For more than a decade, Surviving Mesothelioma has brought readers the most important and ground-breaking news on the causes, diagnosis and treatment of mesothelioma. All Surviving Mesothelioma news is gathered and reported directly from the peer-reviewed medical literature. Written for patients and their loved ones, Surviving Mesothelioma news helps families make more informed decisions.