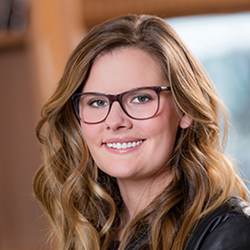 (PRWEB) September 05, 2017
Orren Pickell Building Group proudly announces that Lisa Pickell has been named one of Constructech Magazine's Women in Construction in 2017.
Now in its third year, the Women in Construction list recognizes women whose sheer determination and perseverance have led to great contributions to their firms and the industry.
As Orren Pickell Building Group chief operating officer, Lisa Pickell was honored, along with just 37 other women from across the United States, at a Vision Awards dinner on August 24 in the San Francisco area. Other recipients hail from leading national construction and engineering firms, municipality public works divisions, and development companies.
"This award focuses on how individual women have improved the quality of our work and the industry by integrating new solutions into our projects and processes," offered Lisa. "I see this is a great honor for the Orren Pickell Building Group as a whole, as this is a company that embraces progress. We don't shy away from new ideas, especially when we know that they'll contribute to greater efficiency, transparency or success for our clients."
Lisa is being honored for her efforts outside her the Orren Pickell Building Group as well. Her active involvement in local trade organizations, the Executives Club of Chicago and the Pickell Family Foundation help guide the industry and support charitable groups in achieving their own missions.
Orren Pickell Building Group has been a leading design-build firm on Chicago's North Shore for nearly 50 years. The company provides custom home architecture and construction throughout Illinois, Wisconsin, Indiana and Michigan.
Constructech Magazine celebrates the conversion of construction and technology. The publication encourages construction professionals to unleash the business value of technology in new ways.