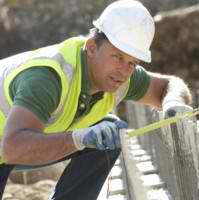 The global numbers and rates of mesothelioma deaths have increased over time.
Raleigh, NC (PRWEB) September 06, 2017
A group of researchers including occupational health and cancer experts from six countries have released their findings on the worldwide incidence of mesothelioma and the news is not good. Surviving Mesothelioma has the details. Click here to read the full article.
The study, conducted by scientists in Japan, Thailand, Singapore, Australia, the US, and the UK, used World Health Organization data from 230 countries.
Based on the more than 15,000 annual mesothelioma deaths reported by the 59 countries that have reliable mesothelioma incidence data, the team estimated how many deaths are likely to occur from pleural or peritoneal mesothelioma worldwide, including in countries that do not keep records. They came up with 38,400 - higher than previous estimates.
"The global numbers and rates of mesothelioma deaths have increased over time," concludes the study's primary author, Chimed-Ochir Odgerel with the University of Occupational and Environmental Health in Kitakyushu, Japan. "Our rates are within the range of previously reported values but higher than the most recently reported values."
According to the findings published in Occupational and Environmental Medicine, the numbers work out to about 10 cases of mesothelioma per one million people.
"The good news is that mesothelioma is still very rare, but the bad news is that its incidence is continuing to rise and there is still no cure and no reliable way to screen for it," says Alex Strauss, Managing Editor for Surviving Mesothelioma.
For the full details of the new international mesothelioma study, including which workers are now at highest risk for mesothelioma in the US, see The World's Workers Still Dying from Mesothelioma, now available on the Surviving Mesothelioma website.
Odgerel, CQ, et al, "Estimation of the global burden of mesothelioma deaths from incomplete national mortality data", September 2, 2017, Occupational and Environmental Medicine, Epub ahead of print, http://oem.bmj.com/content/early/2017/09/02/oemed-2017-104298
For more than a decade, Surviving Mesothelioma has brought readers the most important and ground-breaking news on the causes, diagnosis and treatment of mesothelioma. All Surviving Mesothelioma news is gathered and reported directly from the peer-reviewed medical literature. Written for patients and their loved ones, Surviving Mesothelioma news helps families make more informed decisions.