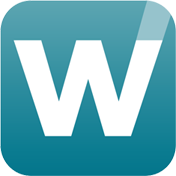 We've been looking for a new ERP system for some time. When we got in touch with WorkBook, we found that it was a perfect match for our global business. I'm confident that WorkBook can support us as we continue to grow
LONDON / COPENHAGEN (PRWEB) September 06, 2017
We Are Social will use WorkBook's full feature set to effectively do revenue forecasting, plan for resources and projects as well as financial and inter-company operations.
René Praestholm, COO of WorkBook Software says "This is an important win for us and once again we prove that WorkBook has a great fit for larger international professional services companies. Over the last 4 years we've invested significantly in international growth as well as in our new version 9 that comes with a beautiful user interface made with html5 technology".
Chris Hughes, Global Financial Controller, We Are Social, said: "We've been looking for a new ERP system for some time. When we got in touch with WorkBook, we found that it was a perfect match for our global business. I'm confident that WorkBook can support us as we continue to grow."
Implementation of We Are Social has already begun and the roll-out to all 10 offices will be finished during 2017 and early 2018.
About We Are Social
We Are Social. We are a global agency. We deliver world-class creative ideas with forward-thinking brands. We believe in people, not platforms and the power of social insight to drive business value. We call this social thinking.
With an international team of over 700 and offices in New York, London, Paris, Milan, Munich, Berlin, Singapore, Shanghai, Beijing and Sydney our mission is to put social thinking at the centre of marketing.
We work with clients including adidas, Netflix, Google, HSBC and Audi on global, regional and local projects.
About WorkBook Software
WorkBook Software is a leading ERP software company with offices in Denmark, UK, US and Singapore. We deliver the best web based system tailored to the professional services industry. WorkBook is an all-in-one software suite that includes CRM, Project and Resource Management, Collaboration, Client Portal, File sharing, Finance & Accounting that includes multi-company and multi-currency.
Contacts
WorkBook Software
René Praestholm
Global COO & Partner
Tel. +4520748056
Email: rp(at)workbook.net