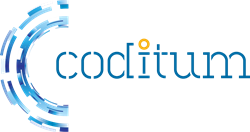 Hoboken, NJ (PRWEB) September 06, 2017
Coditum™, an experienced provider of highly effective coding classes for grade school students, today announced its Sept. 30 expansion to Hoboken, New Jersey. Opening its doors at the Monroe Center, the new lab will hold an open house on September 16, showing the community how it plans to help Hoboken-area kids Master Coding Faster℠.
Teaching Java and Python to students ages 8-17 with an unrivaled 3:1 student-to-teacher ratio, Coditum's proprietary protocol stresses an immersive, conversational, leadership-building culture. Coditum Hoboken (720 Monroe Street, Suite C-513, adjacent to the 9th Street Light Rail station) will be the company's second lab, joining Purchase College, SUNY.
Pronounced Co-DEE-tum, the labs are the offspring of SummerTech, a much-celebrated 16-year-old technology summer camp founded by Hoboken native Steven Fink on the Purchase College campus. With the opening of Coditum Hoboken, Fink brings to his hometown hard-earned understanding of what motivates young technology-minded students to engage, explore and learn so they can grow into leaders.
"Coditum isn't a boot camp; rather it's a path that lets would-be coders become exactly that in a supportive, diverse, truly fun environment," says Fink. "Technology education isn't one-size-fits-all, so the Coditum curriculum allows students to learn at their own pace and in their own manner."
Coditum classes -- each 1 hour and 45 minutes in length -- are sold in packs of five ($400), 10 ($700) or 20 ($1,200). Students 12 and up who complete a 20-pack typically will have the equivalent knowledge of the entire Advanced Placement (AP) Computer Science course.
Free trial classes are available to prospective students.
Registration is fully flexible: with one year to use purchased class packs, students simply go online to Coditum.com, pick an available time slot for any particular day and show up ready to learn.
Those not yet in high school and new to coding can start their Coditum education with Python. Frequently used by both novice and master coders alike, Python offers a simpler coding language syntax than Java, teaching students the concepts of computer programming as quickly as possible. Java is extremely popular in high schools, colleges and the working world, and Coditum classes prepare high school students for the AP Computer Science test and their collegiate education.
Today's students also have a chance to become tomorrow's teachers through Coditum's leadership training program. The labs offer internships to experienced students, allowing them to eventually grow into junior and senior instructors.
"Coditum is like a fraternity; a family of bright, diverse though like-minded kids who are serious about programming," says Fink. "We are thrilled to bring our family to Hoboken."