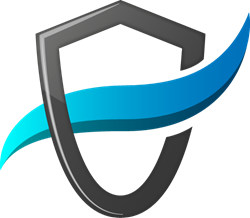 Lacey, WA (PRWEB) September 05, 2017
Savant Software and iSign Announce Partnership to Secure the Supply Chain with Impenetrable End-to-End Protection
Savant Software, a leading provider of supply chain solutions for small and mid-market, distributors and manufacturers, today announced a technology parntership agreement.  The partnership creates an impenetrable supply chain environment where Savant will be the first to adopt the highest security protocol to ensure their clients' transactions and devices are secured from end-to-end using iSign's Dynamic End-to-End PKI encryption technology and iSecure Protector for Enterprise to protect all devices and servers from incoming attacks and detect suspicious outbound communications.
"Savant Software is very excited about being the 1st Secure Supply Chain Solution through the iSign Partnership. Securing the Supply Chain is a huge challenge and iSign closes current security gaps at the device, access point, network and server level. We've watched customers for years pay consultants tens of thousands of dollars annually just to deal with the aftermath of a breach, iSign stops all inbound connections and puts the control back into the hands of the customer. With so much white noise in the cyber space it was refreshing for ASU's Cyber Security Lab and University to jump on board. When Dr. Gail Ahn from ASU stated, iSign delivers pioneering, ground-breaking solutions by proactively detecting and preventing cyber threats with such brilliant and practical approaches, we had to learn more!"  Chris Jackson Savant Software Inc.
"iSign is excited to partner with a leading supply chain software company. iSign's unique approach to digital security with artificial intelligence makes Savant Software the only secured WMS that is protected with Dynamic End-to-End PKI encryption technology, active intrusion monitoring with auto blocking, iFirewall, and iSecure Protector to close all ports to prevent hacking.  Thien Pham also said, "iSecure Protector enables Road Warriors to be efficient and not be restricted to a location; they can now be anywhere and log into iSecure Protector Cloud Management using 5-Factor Authentication to grant themselves access to computers and servers."
About Savant Software
Savant Software is a leading provider of supply chain solutions for small, mid-market, and enterprise distributors and manufacturers. Our products include a small business WMS, enterprise WMS, Cannabis distribution, shipping manifest, container tracking and more. Savant's supply chain solutions are scalable, modular and designed to fit every budget. Savant supports cloud and on-prem pricing models. Many of today's leading ERP applications integrate seamlessly into Savant's supply chain solutions.
About iSign International, Inc.
iSign International Inc. is a private Texas corporation which has developed an original cyber security technology combining biometric signature recognition and projection, innovative devices pairing, PKI encryption, GPS localization and univocal computer generated transactional password. iSign believes that its technology, which is covered by several patent pending claims, constitutes a game changing approach as it renders hacking practically impossible.