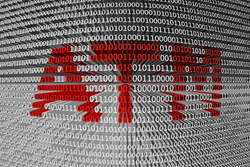 The Ascertified based LIS5 Driver and its associated test packs for both issuer and acquirer transactions are already in use and proving very successful.
Sausalito, CA (PRWEB) September 12, 2017
LIS5 is the standard followed by the national UK Switch, maintained by Vocalink, for transactions originating at ATMs. Ascert has supported the LIS5 standard with a pre-packaged VersaTest driver and scripts built on Ascert's Driver Framework Standard (DFS) since its release, and it is a standard component of the larger Ascert VersaTest Automator solution.
By following the VersaTest Automator model, the LIS5 Driver provides very fine-grained test definition, and a high level of test automation and validation. The exact format and contents of messages to be exchanged and verified can be defined and modified entirely through data and configuration files. The LIS5 Driver allows banks to have confidence that their applications will conform to message protocol specifications and provides an environment in which revised versions of their applications can be regression tested to ensure that any changes have not adversely impacted the interoperability of the application.
In a new option for its customers the LIS5 Driver is now available to be accessed by banks for pre-certification and functional testing via Ascertified, Ascert's cloud-based testing platform. The Ascertified Portal provides a flexible cloud-based testing solution for QA, development, and certification testing. Based on VersaTest technology, this service offers affordable cost of user-ship and rapid start-up for new testing environments.
Mike Wainwright, Ascert's Business Development Director in EMEA said, "The addition of support for the LIS5 standard within the Ascertified platform is a further demonstration of the flexibility of VersaTest, and our commitment to expand the breadth of our cloud-based solutions, and 'testing as a service'. The Ascertified based LIS5 Driver and its associated test packs for both issuer and acquirer transactions are already in use and proving very successful. We will continue to add new driver support within Ascertified as our customers demand these."
To find out more about the LIS5 Driver or Ascert's testing technologies, visit the Ascert Web Site or contact one of the Ascert offices.
About Ascert:
Ascert is recognized as a leading provider of premier testing software solutions. Ascert was founded in 1992 to provide automated software testing solutions that help companies measure the performance, reliability and scalability of their mission-critical back-end servers and applications. With over 100 clients worldwide, Ascert's products and services are used at some of the world's most successful companies.
Off-the-shelf simulators for Ascert's VersaTest product include solutions for EFT testing, POS testing, stress testing, ATM testing, Fraud testing, IFX testing, EMV/chip card testing, ISO8583 testing and 3270 & 6530 terminal testing. Ascert's custom simulators have been used for testing air traffic control systems and biometric payment systems. Ascert delivers flexible solutions that are either customer site installed or accessed via Ascert's Remote Testing Services. Ascert's products assist testing professionals across industry segments to better manage their testing processes and environments through an end-to-end tool set.
For inquiries in the America's and Asia-Pacific:
Richard B. Greene
Ascert, LLC
759 Bridgeway
Sausalito, CA 94965, USA
Telephone: 1-415-339-8500
Toll Free:1-877-ASCERT-IT
Fax: 1-415-339-8501
E-mail: info@ascert.com
http://www.ascert.com
For inquiries in Europe, Middle East, and Africa:
Mike Wainwright
Ascert Limited
3rd Floor Signet House
49 - 51 Farringdon Road
London EC1M 3JP England
Telephone: +44 (20) 7488 3470
Fax: +44 (20) 7488 3477
E-mail: ukinfo@ascert.com
http://www.ascert.com