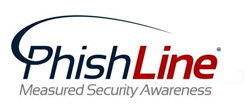 They know that humans are the critical link in any security solution and complement our data-driven approach nicely.
Milwaukee, WI (PRWEB) September 06, 2017
Even the most sophisticated information security programs can prove vulnerable to online and digital threats if employees aren't engaged. In a move to prevent this disconnect and the potentially devastating consequences it can have for enterprise businesses, PhishLine has partnered with Enex Carbon to provide a comprehensive, holistic approach toward cybersecurity culture and awareness.
The partnership positions a cutting-edge information security data provider, PhishLine, and a pioneering leader in security culture and awareness, Enex Carbon, as leaders in an industry that's increasingly called upon by enterprise businesses to deliver turnkey solutions that fight cybercrime.
Perhaps nowhere is the demand for this type of approach more prevalent than in the Asia-Pacific market where ransomware attacks like Wannacry hit the region hard, infecting tens of thousands of organizations at its peak. With well-established presences in the region, both companies are positioned to help enterprise businesses defend themselves from these and other digital threats.
US-based PhishLine has extensive experience in Hong Kong helping several large financial institutions in the region implement information security programs. Enex Carbon, based in Australia, is a well-established Asia-Pacific provider and recently worked with PhishLine to help an Australian bank improve its security stance and culture.
Both companies had positive things to say about the partnership. "Enex Carbon is an experienced player that understands what motivates employees to get behind a security culture," said Mark T. Chapman, PhishLine President & CEO. "They know that humans are the critical link in any security solution and complement our data-driven approach nicely."
Enex Carbon CEO, Mark Jones had this to say: "To support any change activity, you need data. The partnership with PhishLine enables us to establish metrics that we can use to improve security culture across our current and future clients around the world."
About Enex Carbon
Enex Carbon is a full service cyber security consultancy that helps clients imagine, build, implement and measure new types of cultural models in cyber security. We strongly believe the human factor is the most important element in protecting your business. We are passionate about creating shifts in behavioral change to help organizations manage core information security risks to enable innovation and business transformation. Learn more at http://www.enexcarbon.com.au.
About PhishLine
Headquartered in Milwaukee, WI, USA, PhishLine empowers the world's most complex organizations to provide targeted and relevant security awareness and anti-phishing behavior management training. PhishLine's unique approach to security training allows security awareness mangers to choose from thousands of security awareness training resources, while aligning the training with live-fire social engineering tests.
The goal is clear: Provide Information Security Professionals with the tools, resources and measurement capabilities needed to overcome the ever-increasing challenge associated with social engineering and phishing threats. To learn more about why Fortune 100 and Global 2000 companies value PhishLine's thought leadership in the areas of social engineering, phishing and risk management, visit http://www.PhishLine.com.