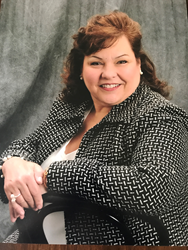 It is a true pleasure to have the opportunity to work with Orthopedic and Back Pain Centers of America because of the company's mission to help patients find quality doctors and customized treatment options
Atlanta, GA (PRWEB) September 26, 2017
Orthopedic and Back Pain Centers of America (OBPC), which connects people searching for solutions to their neck and back pain with a reputable physician in their area, announces that Kathy Hebert has joined the team as an advisor and healthcare partnership consultant in August, 2017.
Kathy Hebert has extensive operational and development experience in the healthcare field of regenerative medicine. Ms. Hebert is also the president and co-founder of a non-profit association, the Alliance for the Advancement of Cellular Therapies (AACT), where she developed both a scientific and a patient advocacy platform for the advancement of regenerative medicine. Ms. Hebert's personal experience with life-changing cellular therapies ignited her passion to be involved with an innovative new area of medicine bringing together the industry leaders in regulatory, science, and medicine to yield the best possible patient outcomes.
"We are delighted to have Kathy's expertise in our organization," said Brent Wheeler, president, Back Pain Centers of America. "More and more physicians are using regenerative properties from bone marrow to help lower inflammation and promote healing in orthopedic patients. It helps our organization to have Kathy's expertise to guide us in this new area to ensure we remain compliant and ethical in how we describe this field of medicine, and which orthopedic specialists are the reputable thought leaders in the field."
"It is a true pleasure to have the opportunity to work with Orthopedic and Back Pain Centers of America because of the company's mission to help patients find quality doctors and customized treatment options," said Hebert. "As another effort to help patients, Orthopedic and Back Pain Centers works to develop strong relationships with orthopedic specialists. As a result, patients have access to the most advanced technologies from highly-skilled surgeons and physicians."
Ms. Hebert previously served in roles such as COO of Regenera Global, and Amari International. She was also the CEO and founder of Regenerative Connections, LLC. In addition to OBPC and her non-profit work, she is an accomplished, professional musician; therefore, she enjoys accompanying vocalists, operas, and instrumentalists in her leisure time. Ms. Hebert has a B.A. (cum laude) from Columbia College, and a master's of church music and organ performance from Southern Baptist Theological Seminary, in Louisville, Kentucky. The National Association of Professional Women awarded Kathy Hebert the 2014 VIP Woman of the Year for her accomplishments. She will remain in her current location in South Carolina and work remotely instead of relocating to Atlanta.
About Orthopedic and Back Pain Centers of America
Back Pain Centers of America (BPC) has helped people find safe, reliable relief for chronic pain since 2009. Orthopedic Centers of America (OC) launched in 2017, forming the new name Orthopedic and Back Pain Centers of America. The call centers match patients searching for relief for neck and back pain to reputable, board-certified healthcare practices in their geographic area. OBPC has the largest network of minimally-invasive spine and joint centers in America. This service is free to patients. For more information for patients, please visit http://www.backpaincenters.com or http://www.orthopediccenters.com Also follow BPC on LinkedIn, Facebook, or Twitter.