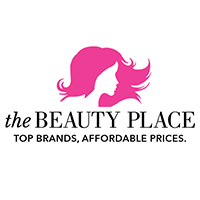 Miami,FL (PRWEB) September 06, 2017
TheBeautyPlace.com Honors Healthy Aging Month
For most, aging is not something worth looking forward to. While the great majority tends to approach this natural life process with some fear, at TheBeautyPlace.com they are always excited to take a proactive approach. September is Healthy Aging Month. It is never too late to take a different approach, look to the future with a brighter outlook, and embrace all of the changes that come with growing older, wiser, and even more naturally beautiful.
With that greater wisdom comes a certain peace and contentment—and therein lies the comfort that is celebrated during this month created to honor and observe the positive side of aging. In addition to expanding horizons, exploring untapped potential, and engaging in new activities that intrigue, it's also a great time to revamp your beauty and wellness routines.
TheBeautyPlace.com encourages a commitment to vibrancy. That inner glow truly does come from within, and can help bring it out further with products designed to boost inner vitality. Try the new line of consumables from Vital Proteins—these panaceas are formulated to hydrate, firm, and rejuvenate skin. Simply mix them into liquid, sip, and enjoy the benefits.
It's also important to break up the monotony of a skin care routine that isn't working anymore. Concerned about a sallow complexion, the key could well be in your choice of cleansers, treatments, and moisturizers. Foreo face brushes and anti-aging systems are designed to get to the heart of the problem on contact by eliminating dirt, debris, and oil, exfoliating skin, and leaving behind a fresh, smooth finish. They even help smooth away fine lines and wrinkles.
Healthy Aging Month is also a great time to get on board with the mask trend. Brands like Avene, Peter Thomas Roth, and Dr. Gross all cater to complexions that need a little extra TLC—and as aging occurs, it's true that our skin definitely demands some additional attention. Adding a mask to any routine is an excellent way to target specific age-related concerns, including sagging, dullness, and dehydration.
Aging gracefully is all about attitude, spirit, and mindset. Take advantage of Healthy Aging Month and making the changes needed to energize your outlook. Positivity and passion are the keys to a beautiful life—at any age.
About TheBeautyPlace
TheBeautyPlace.com is a premier online retailer featuring professional beauty products and tools from the industry's leading cosmetic, hair, and skin care brands. Find the world's top brands at discounted prices. TheBeautyPlace.com strives to offer current and prospective clients excellent customer service and make available the most coveted beauty products in the industry.
Follow TheBeautyPlace.com on social media:
Facebook: @ShopTheBeautyPlace
Twitter: @TheBeautyPlace
Instagram: @TheBeautyPlace
Pinterest: http://www.pinterest.com/thebeautyplace