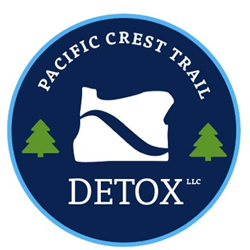 Focusing on recovery over financial issues
Portland, OR (PRWEB) September 06, 2017
Pacific Crest Trail Detox LLC announces the opening of its premier home-based setting for detox services, serving clients from all over the USA. Designed to complement its sister company's services at Oregon Trail Recovery, Pacific Crest Trail is developed with comfort in mind, offering medically safe and therapeutically sound services for those going through the detoxification process from alcohol, opiates or methamphetamines. The program is the result of planning and implementation by a team of experienced professionals, headed by Benjamin Randolph, MS CADC III, a recovering addict himself, who chose to change his career path from construction to recovery as a means to give back and contribute in a very positive way, after learning from and tackling his own challenges. Mr. Randolph's background and education provide the foundation for compassionate empathy and ethical quality, as well as heartfelt care for all clients who use the company's services.
Pacific Crest Trail's affordable services are designed to make the most of 7-10 days, with a highly trained medical Case Management Staff whose purpose is to guide patients through a comfortable recovery process to the proper after-care program. "All our clients need to do is come in. We've got everything they need in a discreet home, which includes two-person gender specific bedrooms, all meals and snacks, right down to toiletries and cable TV. Our staff is ready 24/7 to assist our clients through their process of healing their bodies and minds in a very comfortable environment. But the first step is to call to determine whether our program is right for our clients. If, for whatever reason it's not, we'll guide people in the appropriate direction," said Michael Banis, Client Placement Specialist.
Pacific Crest Trail's services are affordable and accept insurance. "We will work with insurance companies directly to establish coverage, and do everything we can to make sure clients can focus on the importance of recovery, rather than financial issues," said Benjamin Randolph, founder. While the facility is based on the Portland, Oregon, area, PCT Detox effectively serves clients from around the world. Often recovery has a much better chance of taking hold when the client is removed from the area where peers and familiar avenues of procurement of problem substances might present temptations.
Information to start down the path to recovery can be found on Pacific Crest Trail's website, pctdetox.com, or by calling 844-692-7528.