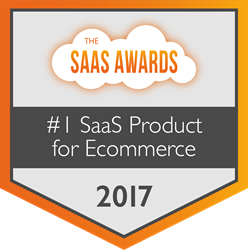 Santa Barbara, CA (PRWEB) September 05, 2017
FastSpring—the full-stack digital commerce platform for SaaS, software, content, and anything-as-a-service—is the winner of the 2017 SaaS Awards Program in the category "Best SaaS Product for E-Commerce/Online Shopping".
The Software-as-a-Service Awards program accepts entries worldwide, including the US, Canada, Australasia, UK and EMEA. Now in its second year, the SaaS Awards program is partnered with the annual Cloud Awards, which is now entering its seventh year. Categories for the 2017 awards program include Best Data-Driven SaaS Product, Best SaaS Product for Small Business and Best Enterprise-Level SaaS Product.
FastSpring CEO, Chris Lueck said, "FastSpring is honored to receive the highest award in the SaaS e-commerce category. The caliber of the competition for this award validates the hard work and dedication of the FastSpring team to being the best digital commerce solution out there."
SaaS Awards and Cloud Awards organizer Larry Johnson explained, "After a lot of deliberation this year, and even some heated arguments around the table, we are thrilled to announce the final winners from a very impressive shortlist.
"SaaS technology is here to stay. It's a privilege to be at the epicentre of this innovation, celebrating cutting-edge advances from across the entire globe, from organizations that range from established big-hitters in their space, to disruptive start-ups looking to shake things up again."
Over 200 organizations entered, with international entries coming from North America, Canada, Australia, UK, Europe and the Middle East. To view the shortlist and list of winners, please visit: https://www.cloud-awards.com/2017-saas-shortlist/.
FastSpring award information available on their website.
About FastSpring:
Founded in 2005, FastSpring provides thousands of customers worldwide with a highly acclaimed, full stack e-commerce, subscription management and billing platform. 
Specifically designed to meet the needs of software, SaaS, and other online service companies, the FastSpring platform will help maximize conversions, increase sales, and grow business—all while providing an award-winning client service experience 24 hours per day, 7 days per week.
About the SaaS Awards:
The SaaS Awards is a sister program to the Cloud Awards, which was founded in 2011. The SaaS Awards focuses on recognizing excellence and innovation in software solutions.
Contact details
For FastSpring
Christina O'Toole, Director of Marketing
https://FastSpring.com
communications(at)FastSpring(dot)com
For the SaaS Awards
Larry Johnson – 2017 organizer
https://www.cloud-awards.com/software-as-a-service-awards/
larry(at)cloud-awards(dot)com
All companies referenced in this press release, including FastSpring® and more are the trademarks of their respective owners.