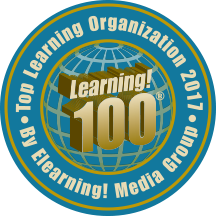 World Class Performance Never Happens by Accident
Houston, Texas (PRWEB) September 06, 2017
Seven Baker Communications (BCI) and CloudCoaching International (CCI) clients were honored as 2017 Enterprise Learning! 100 Award winners. Four of the companies finished in the top 5 positions, with T-Mobile and Amazon Web Services taking the number one and two spots in the Private sector. American Heart Association took the #2 spot in the Public sector.
These global organizations were recognized for exhibiting innovation, collaboration and high performance within an immersive learning culture. These organizations grew at double-digit rates and showed ROIs as high as 1,800 percent.
#1 - T-Mobile (private sector)
T-Mobile U.S.A. is the fastest growing company in the extremely competitive wireless communications industry. Its position as the 'Un-Carrier' fuels subscriber growth. No long-term contracts, excellent customer service and high valued services are the norm at T-Mobile, the 'Un-Carrier.' T- Mobile U.S.A. has been chosen as the #1 Learning! 100 Award recipient for unifying the 'Un-Carrier' vision at the sales level.
#2 – Amazon Web Services (private sector)
Amazon Web Services (AWS) is being honored as the #2 Learning! 100 company this year in the Private Sector, thanks to its Outcome-Based Account Management (OBAM) program. Consistent with the Amazon Leadership Principle of Customer Obsession, the OBAM methodology works backward from customers, defining success through their eyes based on their unique needs and target outcomes.
#2 - American Heart Association (public sector)
Last year, the American Heart Association (AHA) wanted to establish a unified fund-raising process and culture across the entire organization for both volunteer-centric and direct groups. Besides this unified fund-raising process, AHA also wanted to support its staff in articulating the mission, impact and programs of the AHA, as well as to reach critical thresholds in areas of revenue and health goals. These business outcomes led to the creation of the "Building Powerful Partnerships" program.
According to the AHA, the program exceeded all expectations and helped it achieve its critical goals, which in turn helped the organization continue its laudatory work.This marks the sixth year the American Heart Association has been listed among Learning! 100 honorees.
#5 - Ingersoll Rand (private sector)
Multi-year winner Ingersoll Rand is on the list again. In one division, the Direct Channel reported consistent, double-digit year-over-year growth in revenue from a combination of strategies inclusive of IRSMX, and an 1800 percent return on investment (ROI) for the program. In the Indirect Channel, the results were equally impressive, with an increase in market share for the first time in several years and a 1300 percent ROI on the IRSMX implementation specifically.
#12 – Honeywell ADI (private sector)
Honeywell ADI was recognized for their Sales On-Boarding Program in the area of culture. Honeywell is truly a high-impact learning organization as proven by its many Learning! 100 award placements each year. They have been back-to-back winners since 2014 where they came in at the #5 position.
Recognizing that employee training was of utmost importance to the company's success, ADI evolved from very little training just a few short years ago to evolve into a true learning culture. That culture of learning has helped ADI increase its sales revenue year after year.
#23 - World Fuel Services (private sector)
World Fuel Services has been recognized for their global project to unite 32 acquisitions into one unified selling process and sales management system based on Pathways to Growth and Customer Outcome Selling.
To span the immense range of cultural differences in this global project, the entire implementation utilizes a blended learning methodology involving e-learning, classroom training, embedded micro-learning video tools, and collaborative web conferencing tools.
#42 – Sysco (private sector)
Sysco is being awarded in recognition of their leadership and an innovative project to culturally ingrain a standard sales management system and coaching methodology, based on Pathways to Growth, within the US Business Sales Team.
"We are inspired by the dedication that each of our partners has to continuous learning and growth in their organizations. We are grateful to be able to contribute to their journey as their trusted learning partner," says Walter Rogers, CEO of CCI and BCI.
Walter added, "Our customers' success is everything to us. Seeing them get recognized for their dedication, hard work and accomplishment - and knowing that our solutions are contributing to their success - is an immensely rewarding experience."
For more information on the awards, and a complete list of winners, please go to http://www.2elearning.com/top-stories/item/56904-the-2017-learning-100. For a more complete write-up of the top winners, please go to the online publication of the magazine at http://online.publicationprinters.com/launch.aspx?eid=1e678043-725f-4d91-b188-bdd0f05cce05. For more information on Baker Communications, please go to http://www.bakercommunications.com.
About the Learning! 100 Awards
Now in its 7th year, the Learning! 100 Award program honors top global learning organizations for their achievements in building strong, continuous learning cultures. The Learning! 100 are comprised of 60 corporate enterprises and 40 public sector organizations. Other winners this year included Intel, Cisco, Facebook, LinkedIn, IBM, and Salesforce.com, as well as the Lawrence Livermore National Labs, NATO, the Department of Defense, Stanford University, and many other prestigious companies and organizations in both the public and private sectors.
Award winners were honored during the Learning! 100 Awards Dinner at the Enterprise Learning! Conference, held on August 29, 2017 in San Diego, CA.
About Baker Communications (BCI)
As one of America's fastest-growing corporate training companies, Baker Communications has helped over 1.5 million professionals reach maximum performance for over 37 years. Globally recognized companies and government agencies, including ExxonMobil, General Electric and Bank of America depend on Baker Communications to equip their employees with skills to increase market share and produce immediate results. Baker provides customized targeted practice-driven performance improvement solutions that produce rapid, measurable results. Baker Communications' solutions have been utilized and delivered worldwide, throughout Europe, South America, North America, the Middle East, and Asia Pacific.
About CloudCoaching International (CCI)
CloudCoaching International is a global training and technology company focused on delivering learning and sales transformation solutions for companies implementing salesforce.com, particularly focused on helping companies align their people, process and technology. CloudCoaching International was co-founded by Tony Robbins and Walter Rogers, and is a part of CCI Global Holdings.