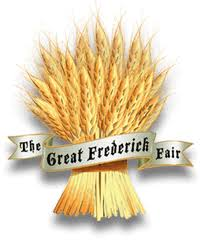 Frederick, Maryland (PRWEB) September 07, 2017
The Great Frederick Fair is relaunching a new and improved app with the help of a new partnership with a local Frederick company, MeetingPlay.
This new app features both fair and year-round events and activities taking place at the 797 East Patrick Street location. The app can be downloaded at the App Store or Google Play Store for iPhone and Android users, and features the fair's schedule of events, an interactive map, frequently asked questions, vendor listings and locations, sponsors, and social media newsfeed sources.
Some new additions for 2017 include a wayfinding GPS and vendor and sponsor information. Events you are interested in can be tagged as "favorite" to create a schedule.
Check out the Great Frederick Fair photo booth, allowing the addition of Fair of Dreams – Country Nights & Carnival Lights flair to pictures and then share on social media.
Keep up to date on the latest happenings at http://www.thegreatfrederickfair.com and (@GrFrederickFair) on social media platforms, including Facebook, Twitter, Instagram, YouTube and Pinterest. Hashtags: #greatfrederickfair #2017gff.