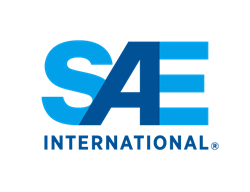 High school and college students went through an application process requiring nomination submissions and preparatory educational screening sessions online to be eligible to participate
WARRENDALE, Pa. (PRWEB) September 06, 2017
The SAE Battelle CyberAuto Challenge™ successfully hosted 34 students for a 5-day long program with a 24-hour hack-a-thon on August 6-11, 2017 at Macomb Community College in Warren, Michigan. Now in its sixth year, the CyberAuto Challenge is a groundbreaking event in automotive cybersecurity which has been cited by the National Highway Traffic Safety Administration as a positive example of educational competitions that include cybersecurity elements.
The CyberAuto Challenge brought together teams comprised of students, industry and cyber professionals worked on real cars to find solutions to real challenges regarding cybersecurity for automobiles providing industry professionals fresh perspectives while forging the next generation of cyber-auto engineers. Students participated in a series of instructor-led, practical learning sessions and discussions alternated with hands-on work as well as a special networking event with leading cybersecurity experts. The Challenge fostered collaboration and creativity amongst different cross-sectors of the automotive and cybersecurity industries while identifying automotive cybersecurity trends and developing talent in a new technical discipline in a high-tech industry.
High school and college students went through an application process requiring nomination submissions and preparatory educational screening sessions online to be eligible to participate. Screening sessions included subjects such as cryptography, automotive communications protocols, and programming basics. The top scoring applicants were then selected to participate.
The CyberAuto Challenge is free for selected students to attend, but only through the support of our generous sponsors. 2017 sponsors included Ford, General Motors, Mitsubishi Motors, Argus, Auto Alliance, Cloakware, Delphi, DENSO Corporation, DG Technologies, ESG Automotive, FusionX, IntrepidCS, Lear Corporation, Planet M, ZF Friedrichshafen AG, Fiat Chrysler Automobiles, Marcomb Community College, Michigan Cyber Range, Square One Education Network, and Wayne State University.
For more information about the SAE Battelle CyberAuto Challenge™, please visit http://www.sae.org/cyberauto.
For information on sponsorship opportunities for the 2018 event, please contact Linda Wagner at +1-724-772-4062 or linda.wagner@sae.org.
SAE International is a global association committed to being the ultimate knowledge source for the engineering profession. By uniting more than 127,000 engineers and technical experts, we drive knowledge and expertise across a broad spectrum of industries. We act on two priorities: encouraging a lifetime of learning for mobility engineering professionals and setting the standards for industry engineering. We strive for a better world through the work of our philanthropic SAE Foundation, including programs like A World in Motion® and the Collegiate Design Series™.