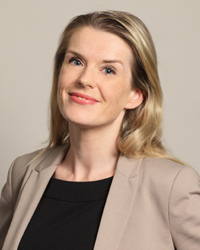 Moms are cultural forces for change, but frequently lack the time and energy to simply take care of themselves.
New York, NY (PRWEB) September 06, 2017
"Moms today face extraordinary pressures – and have extremely high ambitions for themselves," according to Jola Burnett, Senior Vice President, GfK Consumer Life (Roper® Reports). "There is a massive disconnect between Mom's idealized self, projected on social media, and her real life and feelings. But moms are also crucial to today's brands. We'll show how brands and marketers can step forward to support and connect with Moms at key moments in their lives at M2Moms® – The Marketing to Moms Conference, Oct. 3 & 4, NYC. My video on M2Moms® previews my session and the realities of today's' moms.""
"The results of moms' widening gap are clear – stress, guilt, and a lurking sense of failure. But moms influencing their peers and driving sales is a critical element in the success of many brands. They are cultural forces for change, but frequently lack the time and energy to simply take care of themselves," Burnett explained. "In my session, we will explore how Moms have evolved, the goals they are striving for, and the pressures they face every day. I'll show how and why brands need to uplift today's high-stress moms."
"Building long term consumer loyalty is critical for every brand marketer. Jola's insight and information will help them understand how to leverage critical touch points in the life of every mom," added Nan McCann M2Moms® producer. "That's why every year M2Moms® is attended by savvy brand and ad execs from virtually every product category. They attend for the research and case studies, the new techniques and how-to sessions that will really help them improve their marketing and sales. Moms are brand-critical decision makers for a broad range of products and services. They are today's super power consumers."
M2Moms® sponsors include Presenting Sponsors: Google and Cooper Tires & Rubber Company; Associate Sponsor: John Zogby Strategies; Showcase Sponsors: GfK, WebMD, Tinybeans, WongDoody, Music Together, Garden of Words, Purse Power, VML, World Kitchen, Tribe Dynamics, Ask Patty, Macaroni Kid, Strottman, Fletcher Marketing PR, House Party, Mom 365, Marketing to Mums, and Baby Center. Video Content Resource Sponsor: Snippies. PMP, Paramount Market Publishing is the official M2Moms® bookseller.
For M2Moms® information: http://www.m2moms.com or 860.724.2649 x11. M2Moms® is produced by PME® Enterprises LLC, 912 Silas Deane Hwy., Suite 101, Wethersfield, CT 06109.