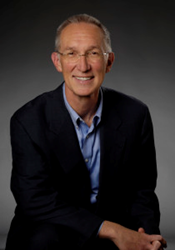 I am proud to have on my staff some of the best lawyers...and best support personnel one could hope for
LITTLE ROCK, Arkansas (PRWEB) September 07, 2017
We all know attorney Gary Green from is ads. Yes, he is the lawyer on TV with a successful law practice, but did you know he is an author of children's books, a farmer, a developer, a husband and father of four? Listen Friday at 2 p.m. to hear how he does it all and how his career developed.
"I've known Gary a long time," Flag and Banner owner and Up In Your Business host Kerry McCoy said. "I had no idea he had so many interests. I can't wait to dig into his story and find out how he went from the law student living above me, to the Gary Green of 'Gary Green and Associates.'"
Green is a 1975 graduate of Hendrix College in Conway and a graduate of the University of Arkansas at Little Rock School of Law in 1978. He is admitted to practice law for the Arkansas State and Federal Courts, Texas State Courts, Missouri State Courts, Oklahoma State Courts, United States District Court for the Eastern District of Texas, 8th Circuit Court of Appeals, the United States Court of Federal Claims and the United States Supreme Court.
Green's areas of practice include personal injury, medical negligence, medical malpractice, nursing home negligence, traumatic brain injury, truck wrecks, product liability, wrongful death and fire (cause and origin). His professional memberships include the American Association for Justice, Arkansas Trial Lawyers Association, Pulaski County Bar Association, Arkansas Bar Association and Past-President of Southern Trial Lawyers Association.
"I am proud to have on my staff some of the best lawyers in the states of Arkansas and Tennessee; some of the best support personnel one could hope for; proud of the work we do suing drunk drivers and proud that we represent people, not insurance companies, who, without our taking percentage fees, probably would not be able to hire a lawyer. I am proud of our people's practice," Green says on his website.
Green spends his spare time tending to his pecan grove and vineyard. He likes to bird hunt and fish for trout. He walks for exercise and lately has been developing the Woodglen park subdivision down the street from his home in Little Rock.
Gary and his wife Patricia have four children, Kayce, Alexia, Meggie and Brice. In 2015 Green became a published author with stories he wrote for the Grand-Pére Bear and An American Bear in Paris, partly in honor of the grandchildren, partly as love stories, and partly to profess that every trial lawyer should be able to tell a story.
"A typical day for me begins at sun up and winds down with dinner at 7:00 p.m.'" he said. "I enjoy work and would work too much, but for Patricia's insistence from day one that I be at the dinner table by 7. That is a tradition which she instilled in me and our children, one that I very much appreciate and to which I attribute much of our success as a couple and a family."
Why did Green become a lawyer? " I was lucky to have family, friends an teachers who encouraged and guided me," he said. "Why do I continue to practice law? Because it's what I do best. In my mind being a lawyer is no different and no more important than being a brick layer or carpenter or mechanic. I go to them when I need their help and hope they will call on me when they need mine."
Green has learned, over his 37-year career, that taking care of his clients needs is rewarding in itself. Also, from his mentor John Ward, success is subject to arriving first and leaving last at the workplace. And from another mentor, Miles Hale, Green learned that people's practice is an honorable calling. Gary Eubanks is another mentor of Green's and taught him about successful advertising.
"I was taught by my parents and grandparents to follow the golden rule," Green said.