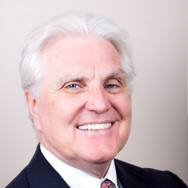 (PRWEB) September 06, 2017
Dr. W. Neil Gallagher is President of the Gallagher Financial Group, Inc. and a long-time supporter of the Spectacular Senior Follies, a spectacle of singing, dancing, and glorious costumes featuring song and dance classics from the 1950's. The Spectacular Senior Follies is reminiscent of the splashy Ziegfeld follies, including a parade of Showgirls festooned in beads, gowns and feather boas.
Earlier in his career, Gallagher appeared in a variety of stage productions. Today, he is a Certified Senior Advisor, Certified Asset Protection Consultant, investment educator, and seasoned broadcaster. A graduate of Brown University, host of the Money Doctor Show, and frequent seminar speaker, he has fielded thousands of questions on estate planning, lawsuit protection, tax avoidance, wealth creation, and the psychology of investing.
With over 32 years of experience guiding hardworking people toward retirement, Neil's goal is to help others take responsibility for their financial future. His life's passion is to help others retire safe, early and happy.
"The average age of the Follies performers is 65. Many in their 80's. You'd never know it," says Neil. "They are dedicated to this principle: Old is a clock, age is an attitude. Many Follies performers had earlier careers in Hollywood or New York. Volunteers now, they are passionate about promoting healthy living for all, regardless of age."
A regular speaker at Zig Ziglar's Born to Win conferences, Dr. W. Neil Gallagher has presented programs for several Fortune 500 companies, and is excited to M.C. the 2017 Follies event, which will be performed from September 14th to the 17th.
_________________________________________________________________________________________________________
For more on Dr. W. Neil Gallagher and his financial group, visit: http://www.gallagherfg.com/