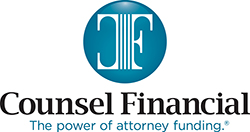 The smile a Mikey's Way gift brings to a child's face is priceless and it has such a profound effect on not only the recipient, but also their family and friends.
WILLIAMSVILLE, NY (PRWEB) September 07, 2017
Counsel Financial, as host of the eighth annual Drive for Dreams fundraiser, is proud to announce that this year's two-day event raised over $265,000 to directly benefit the Mikey's Way Foundation. The Foundation assists pediatric cancer patients "in the moment" by giving away internet-ready electronics to help them connect with family and friends and provide a distraction from the hardship of treatment.
The Drive for Dreams gala and golf tournament experienced an unprecedented level of success this year, thanks to the generosity of Mikey's Way supporters and the local community. Guests enjoyed exciting silent and live auctions during the Sunday night gala and stepped up to the plate during the "Be Mikey's for a Day" appeal, in which donors are able to sponsor a Mikey's Way Day at the hospital of their choosing. At an average cost of $5,000 to fully stock electronics for one visit, the appeal alone during the Drive for Dreams gala brought in a staggering $93,365 which will fully fund over 18 Mikey's Way Days throughout 2018.
Of the event, Megan Payne, COO of Counsel Financial and the 2017 Mikey's Way Hero Award recipient states, "Since Counsel Financial began hosting the Drive for Dreams gala and golf tournament in 2010, it has become the top fundraising event for Mikey's Way which allows Mikey's wish to live on. The smile a Mikey's Way gift brings to a child's face is priceless and it has such a profound effect on not only the recipient, but also their family and friends. I am so happy that we can continue to support such an exceptional organization."
The "Mikey's Way Connection Cart" circles the floors of children's hospitals across the country, giving away laptops, tablets, hand-held gaming systems and other electronic devices at absolutely no cost to the families. Each child is allowed to choose the item that they feel will work best for them—from Nintendo systems to iPods and laptops—so that they can create their own diversion and take their focus off of the daunting experience and isolation associated with hospital stays and procedures.
Counsel Financial, the nation's leading law firm finance company, has been involved with Mikey's Way since the charity's inception. Many members of the team also serve on the planning committee for the Drive for Dreams event and are fully invested in its success. The Company takes part in several events throughout the year dedicated to the Mikey's Way mission. Many have also attended Mikey's Way Days locally at Roswell Park Cancer Institute and Women & Children's Hospital of Buffalo to personally experience the profound effect these gifts have on patients and their families. Counsel Financial CFO and Mikey's Way Board Member, Ryan Kagels, recently accompanied the charity during a visit to Roswell. "It's amazing to see a child's face light up as soon as the Mikey's Way cart is pushed into their room and they learn they can choose anything they want. To know that this gift will make their day is an unmatched experience."
If you'd like to help support Mikey's Way and pediatric cancer patients, or would like more information, please visit MikeysWay.org. For more information on our annual fundraising event, visit DriveforDreams.org.
About Counsel Financial
Counsel Financial is the largest provider of working capital lines of credit to plaintiffs' attorneys in the industry, having loaned over $1.5 billion exclusively to plaintiffs' attorneys in its 15-year history. Counsel Financial sets the standard for innovation and flexibility in its loan offerings, structuring terms that are conducive to the unique demands of contingency-fee practices. Leveraging 200+ years of internal legal experience, Counsel Financial has financed the growth of firms in every area of plaintiffs' litigation, including personal injury, mass torts, class action and labor and employment. The company is exclusively endorsed by multiple national and state trial organizations, including the American Association for Justice and The National Trial Lawyers.