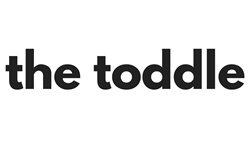 Scottsdale, AZ (PRWEB) September 07, 2017
The Toddle, a website dedicated to helping parents make empowered decisions when it comes to raising their children, launched today. The Toddle's mission is to break free from the one-sided advice and information of the past that doesn't take into consideration the big picture and conflicting points of view. Instead of citing one expert and telling you this is how it is, The Toddle curates information, statistics and advice from hundreds of experts, authors, parents and professionals from all walks of life. Then giving the reader the tools to make an informed decision that's best for them, their kids and their family.
Today's parents have less time than ever, so The Toddle is focused on becoming a go-to resource for easy, accurate answers – whether it's for raising babies, disciplining toddlers, traveling with kids and everything in between.
At The Toddle, all our expert parenting advice is organized into categories, including Expecting, Food, Health, Sleep, Gear, Parenting, Fun, and more. With this, we make it easy to pinpoint the subject parents are struggling with and help them get to expert advice quickly.
About The Toddle
The Toddle was started in 2017 by a couple of Scottsdale-based parents who spent much of their time looking for quality advice online for their busy, young families. Learn more about how they're changing the way parents find information by visiting thetoddle.com.