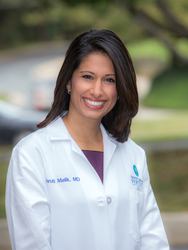 Having gone through the egg freezing process personally, I'm thrilled to be able to offer it to my patients now. It enables myself as well as my patients to preserve that chance at having a family in the future.
Rockville, MD (PRWEB) September 07, 2017
Given the advances made in egg freezing technology, Shady Grove Fertility has seen an 83% increase in the number of women who are choosing to freeze their eggs at SGF since 2013, and the numbers continue to rise. The center largely contributes the growth in popularity of egg freezing to continuous innovation at SGF that is resulting in increasing success rates, published and readily available success rate data from women who have frozen their eggs at SGF, and a variety of financial programs that make egg freezing at SGF affordable.
To support the demand, fertility experts from SGF will be hosting three live, educational events about egg freezing in September. For information-seekers and guests, the goal of the events is to raise awareness about the advantages egg freezing, and to remind women of the impact that age has on infertility. Not only does fertility potential and egg quality and quantity decline, but the number of miscarriages increases with advancing maternal age.
The live events offer the opportunity to learn about egg freezing from a reputable, experienced fertility specialist. Attendees will learn about the basics of fertility and reproduction, the evolution of egg freezing technology, how the egg freezing process works, testing ovarian function, egg freezing thaw outcomes and success rates, how many eggs to freeze based on family building goals, fertility medications, and much more.
In-person or virtual attendees will also have the opportunity to ask questions—anonymously or publicly—in an interactive question and answer session at the conclusion of each session.
Upcoming September Egg Freezing Events
September 13 | Towson, MD with Dr. Stephanie Beall
September 19 | K Street, Washington, D.C. with Shana Perman, PA-C
September 27 | Webinar with Dr. Anitha Nair
During the events, attendees will also have the opportunity to learn about the newest option for egg freezing at SGF, a discount financial program that offers cycle one with long-term (5 years) storage included for as low as $195/month depending on credit and length of term, plus a refund on storage for women who choose to thaw/use their eggs early. There are no eligibility requirements in order to participate, and the monthly rate is based on credit history and length of term through Fertility Finance. For women who choose additional cycles, further discounts apply.
While all SGF in-person and online events are complimentary, interested parties must register to attend by visiting the Shady Grove Fertility calendar of events.
To schedule an appointment to inquire about fertility testing/egg freezing to preserve your future family building potential, please call 1-888-761-1976 or complete this short online form.
About Shady Grove Fertility
Shady Grove Fertility is a leading fertility and IVF center of excellence offering patients individualized care, innovative financial options, and pregnancy rates among the highest of all national centers. 2017 commemorates more than 25 years of Shady Grove Fertility providing medical and service excellence to patients from all 50 states and 35 countries around the world, including its newest expansion to Santiago, Chile in July 2017. Today, with 41 physicians supported by a highly specialized team of more than 750 Ph.D. scientists, geneticists, and staff caring for patients in 28 offices throughout Maryland, Pennsylvania, Virginia, Georgia, and Washington, D.C., we celebrate over 40,000 babies born—more than any other center in the United States. Shady Grove Fertility physicians actively train residents and reproductive endocrinology fellows and invest in continuous clinical research and education to advance the field of reproductive medicine through numerous academic appointments and partnerships such as Georgetown Medical School, Walter Reed National Military Medical Center, the University of Maryland, and the National Institutes of Health. Nearly 2,000 physicians refer their patients to Shady Grove Fertility each year. For more information, call 1-888-761-1967 or visit ShadyGroveFertility.com.