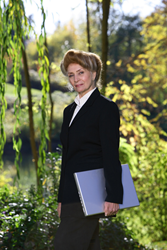 Grants Pass, OR (PRWEB) September 07, 2017
Date aired: August 14th, 2017
Guest: Bob Streit, Agronomist CCA, CPCS, http://www.centraliowaagronomy.com/about-us.html
Water advocate Sharon Kleyne, host of the nationally syndicated radio program The Sharon Kleyne Hour Power of Water, Global Climate Change and Your Health on VoiceAmerica sponsored by Nature's Tears® EyeMist®, welcomed agronomist Bob Streit to her program to hear all the latest 'dirt' on soil.
Streit , a certified crop advisor raised on a farm in northern Iowa, studied plant pathology, pest management and agronomy at Iowa State University. He founded Central Iowa Agronomy and works as a private consultant for clients around the world. Streit is also involved in the USDA Soy Rust Project, which includes spore trapping in the Midwest. In this capacity, he's worked in South America for the last 9 years advising innovative producers and agricultural scientists. His travels have taken him to Brazil, Uruguay, Argentina, Paraguay, Chile, Russia, China and the Ukraine. Streit also publishes articles in magazines and is a weekly contributor to the Ag column for a paper in Fort Dodge, Iowa.
For decades, Kleyne, founder of Bio-Logic Aqua® Research Water Life Science®, has encouraged people to become better educated about water and their own health. "Many people are ignorant of the facts about water, evaporation and the atmosphere," said Kleyne, "and how these affect one's health." Kleyne pointed out that soil is also a living organism that is closely linked to water and our health. Streit agreed, sharing that today there are more crop diseases than ever before. There is also a lot of commonality among them. Streit listed these commonalities. First, water isn't as energy-charged as it once was; second, mineral supplies in soil have been depleted and diminished; third, pesticides are destroying soil by killing necessary fungal and microbial material.
Streit described how pollutants move through the water and atmosphere to taint not only the water but the soil and the air we breathe. Streit revealed that there are now several protocols or tests to get a genetic fingerprint of minerals in soil. "Roughly what goes on around the roots of plants is the same thing that is going on in our intestines," said Streit. "Environmental Health people are the smartest medical people," Streit continued. "They have come up with tests to tell us what metals we may be overdosing on."
"That's why we need to focus on the water," Kleyne added, "like we did back in the 1800s. By the mid-1800s, they were turning away from water and focusing on chemicals. They began to treat symptoms rather than find cures."
Streit shared the sobering statistic from a study at MIT that by 2025 half the male babies born in the U.S. will be autistic. Streit touched on the staggering economic toll this situation will take because it is estimated that it will cost $75,000. a year to care for and educate each one of these children.
In conclusion, Streit stressed that agriculture and human health are linked. "The body," Streit said, "is made up of what we eat and where we live and we have to pay attention to that."
We invite you to listen to this syndicated radio program with special guest Bob Streit. Please go here: https://www.voiceamerica.com/episode/100796/the-power-of-water-with-guest-bob-streit
If you would like to contact radio host Sharon Kleyne, she can be reached at Sharon(at)biologicaquaresearch(dot)com or 1-800 FOR MIST.