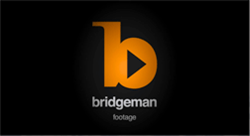 Since we started working with the folks at Bridgeman Images we have been extremely impressed at the breadth, depth and richness of the footage they have brought into their collection.
(PRWEB) September 11, 2017
Footage.net, the stock, archival and news footage search engine, announced today that preview clips from Bridgeman Footage are now available for viewing through Footage.net.
Bridgeman Footage is a division of Bridgeman Images, the world's leading specialist in the distribution of fine art, cultural and historical media for licensing. Bridgeman Images represents over 2,000 image suppliers - including museums, galleries, artists, stately homes, photographers, private collections, libraries, universities, auction houses and picture archives.
"We are delighted to be making the Bridgeman Footage archive searchable through Footage.net," said Edward Whitley, North American president of Bridgeman Images. He added, "We've had a very successful partnership with Footage.net for a number of years through their Zap Request service; and in making our clips searchable through their portal, we are now opening up our entire archive to Footage.net's extensive network of media professionals worldwide. Bridgeman Footage continues to digitize, catalog and upload hours of film every week so it is important to check with our research team if there are clips a customer can't find."
"We're very excited to welcome Bridgeman Footage to the Footage.net platform," said David Seevers, Footage.net Chief Marketing Officer. "Since we started working with the folks at Bridgeman Images we have been extremely impressed at the breadth, depth and richness of the footage they have brought into their collection. They are unique in being the only archive to offer a complete range of art, culture and history in both stills and clips."
Footage.net works with a wide variety of stock footage companies to enhance their visibility across the global production community. Bridgeman Footage clips will be available for screening through Footage.net alongside motion content from other leading footage companies.
About Footage.net
Footage.net is dedicated to connecting footage customers with footage providers. We make it easy for creative professionals to search the world's top archives from a single site, and for footage providers to present their content to active footage customers. Now equipped with enhanced ecommerce tools, Footage.net's newly redesigned site provides a seamless pathway from footage search to footage sale. With 4.5 million online screening clips and over ten million detailed text records, Footage.net offers footage customers the tools they need to discover and obtain motion content quickly and easily. Our Global Search partners include some of the best-known companies in the stock footage industry, including AP Archive, Getty Images, FootageBank, Historic Films and NBC News Archives, as well as some exciting specialist collections, such as NatureFootage, CriticalPast and Celebrity Footage. Footage.net is also home to the Zap Email, used every day by creative professionals to send footage requests instantly to over 50 top footage providers.
About Bridgeman Footage
Founded in 1972, Bridgeman Images works with museums, galleries, collections and artists to provide a central resource of fine art and archive footage for reproduction to creative professionals. Every subject, concept, style and medium is represented, from the masterpieces of national museums to the hidden treasures of private collections. Spanning centuries of visual communication, photographic reproductions of paintings, sculpture, textiles, maps and anthropological artifacts can all be found in the collection as well as newer forms of media including early photography, newsreels and documentaries. High-resolution images and clips are accessible for users all over the world; each one has been meticulously catalogued with industry leading metadata and keyword functions to give a search experience that is second-to-none for professionals and novices alike.