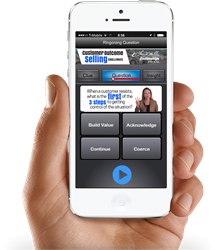 Sellers who received learning reinforcement outperformed 84% of their peers who received only classroom training.
Houston, Texas (PRWEB) September 07, 2017
One of the biggest complaints about classroom training is that 80-90% of the material covered in a class is forgotten within 30 days of the training. Baker Communications (BCI) addressed that complaint by adding the same learning reinforcement tool used in its private classes to its public events. The product is called ReCall. ReCall uses gamification to increase learner engagement, as well as remedial learning paths when answers are missed.
Starting in September, all attendees to a public version of Win-Win Negotiations will also receive a 30-day version of the BCI learning reinforcement tool called ReCall. The tool takes key learning objectives and behaviors and reinforces them with gamification on both mobile and desktop devices. Students in each class will receive their own version of the ReCall learning reinforcement tool, so that reinforcement activities begin at the same time for each cohort.
Using learning reinforcement tools in combination with classroom training has been shown to increase retention from 20% up to 84-90% depending on the topic. "We think that including learning retention tools as part of our training is a solid way to protect our customer's training investment," said Walter Rogers, the CEO of Baker Communications (BCI). "In turn, this helps our clients' sellers outperform 84 to 90% of their peers. In our view, that's a significant value add."
Baker Communications believes that world class performance never happens by accident. It takes a combination of proven concepts, along with learning reinforcement tools and great coaching to create world class performers. Baker Communications likened these performance improvements to what is often seen in the world of sports at the professional level.
"The earnings difference between top PGA players – the upper 2% - was $6,220,722 when compared to the average PGA touring pro earnings. That's astronomical when you consider that the scoring difference was less than 2 strokes," said Joe DiDonato, Vice President of Learning. "We believe this same 2MM shift in performance can result in huge sales performance increases for our clients."
This inclusion of learning reinforcement tools, as well as one-on-one coaching, helps push performance to the upper levels of the bell curve, according to BCI. According to education researcher Benjamin Bloom, studies he performed showed that learners who received reinforcement outperformed 84% of the people trained in the classroom alone. Those same studies showed that learners who were coached or mentored in a one-to-one venue, outperformed 98% of those learners who received only classroom training. That's a 2-sigma difference in performance.
For more information about Baker Communications, please visit their website at http://www.BakerCommunications.com. A free personal behavioral assessment is also available on the home page. That assessment combined with the knowledge of the behavior styles of the people you are dealing with in a negotiation, is part of the core curriculum. The direct link to the start of the assessment section is: http://www.bakercommunications.com/behavior-assessment/. Simply click the "Learn Your Style" button on that page, after you watch the video.
About Baker Communications (BCI)
As one of America's fastest-growing corporate training companies, Baker Communications has helped over 1.5 million professionals reach maximum performance for over 37 years. Globally recognized companies and government agencies, including Amazon Web Services, T-Mobile, Ingersoll Rand, ExxonMobil, General Electric and Bank of America depend on Baker Communications to equip their employees with skills to increase market share and produce immediate results. Baker provides customized targeted practice-driven performance improvement solutions that produce rapid, measurable results. Baker Communications' solutions have been utilized and delivered worldwide, throughout Europe, South America, North America, the Middle East, and Asia Pacific.