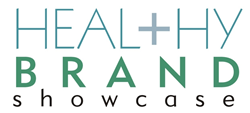 LOS ANGELES, CA (PRWEB) September 07, 2017
The 2017 Healthy Brand Showcase West Coast took place on August 29, 2017 at the Mondrian Hotel in West Hollywood, California.  During the one day only event, national, healthy living, organic, non-GMO, vegan, natural beauty, nutrition and wellness brands presented their new products for the fall and winter months.  From bamboo toilet paper, unfiltered honey and vegan frosting to Dermaceuticals, next generation performance probiotics and therapeutic plant and spice weight loss supplements, each brand participated in interactive demos and on-site interviews with leading wellness influencers. 
Highlights of the day included a high-protein, low-fat ice cream sundae station from ProYo, Acai and organic Amazon Superfood bowls from Sambazon, hands-free running belt fitness demos from SPIbelt, and Road Rage Relief Kits from Wyndmere Naturals.  Healthy Brand Showcase participants go through a strict vetting process to ensure all products meet the standards for new healthy living market trends including screening ingredients for toxic chemicals.  Participants included: 

Bambooloo – a new luxury toilet paper derived from 100% sustainable bamboo fiber and made without harsh chemicals, bleaches, chlorine, or additives.                
BIOHM – considered the "next generation" performance probiotic, BIOHM combines beneficial fungi strains, beneficial bacteria strains and a powerful enzyme developed to break down digestive plaque and maintain total balance in the digestive system.           
Dollop, Inc. – founded by Heather Saffer, a prominent leader in better-for-you sweets, Dollop's sweet treats are made with sustainably sourced vegan, gluten-free, non-GMO ingredients to satisfy without sacrifice.
Earth Circle Organics – from Moringa leaf powder to Carob powder to maca and mesquite, Earth Circle Organics has been gathering and sharing the best of raw and organic superfoods since 2006.
Eat The Ball - a new kind of bread, fermented and frozen with care in the innovative pro.ferment.iced® production process.
Made In Nature - a healthy snack company offering a bold organic lineup.  Made In Nature "Supersnacks" are packed with real food and real flavor - fruits, vegetables, nuts, seeds, spices and grains with righteous flavor to satisfy your cravings.           
Morinaga Nutritional Foods, Inc. – Alove is the newest product line under the Morinaga umbrella, a Japanese-style yogurt with aloe vera cubes. Alove is the first aloe vera yogurt available in the US and comes in three flavors - original aloe vera, strawberry, and blueberry.
Nature Nate's Honey – Nature Nate's mission started with one beehive and turned into a life's work – Nature Nate's 100% Pure, Raw and Unfiltered Honey. Nature Nate's only sells raw, unpasteurized honey to preserve the natural enzymes and pollens.                    
ProYo High Protein Low Fat Ice Cream –  a nutrition-packed food, ideal for recovering after a workout, grabbing a snack on the go, or starting out your day.  ProYo delivers amazing taste with balanced nutrition, and all products are non-GMO, low glycemic, certified gluten-free, OU-D Kosher, and are free from artificial colors and stabilizers.            
Sambazon – the pioneer of Acai and organic Amazon Superfoods, supplying Acai product options and providing fresh juices, smoothies, energy drinks and frozen superfruit products made from delicious blends of Brazilian fruits and botanicals like Acai, acerola, yerba mate and guarana.                      
SPIBelt – the original running belt fits snugly around your waist, is bounce free and the large pocket can even hold larger phones such as the iPhone plus.  The newest belt, LUXE By SPIbelt, will take you from work to the gym to a night on the town with three metal colors: Gunmetal, Gold and Silver.                     
SpiceFit – these cutting-edge supplements are designed to provide the right concentration of some of Mother Nature's most powerful offerings, including potent herbs, powerful spices, and compounds derived from nature's most therapeutic plants.        
Wyndmere Naturals – a woman-owned aromatherapy company that has provided 100% pure therapeutic essential oils since 1995. Their artisan growers and skilled distillers have been carefully selected for their abilities to fine-craft the best quality oils from around the world.                  
ZeroWater – with its high performance 5-Stage filtration, ZeroWater removes virtually all dissolved solids from tap water, which can include heavy metals such as lead and chromium to dirt, rust and even radiological and pharmaceutical agents.     
 
For more information about the brands, visit: http://www.healthybrandla.com.
 
About Healthy Brand Showcase
The Healthy Brand Showcase is a one-day media event, hosted in Los Angeles and New York City, that connects health, natural beauty, nutrition, sustainable and wellness brands with national magazines, talks show producers, newspaper reporters, bloggers, trades and freelance writers who write on-going feature and product stories.  The Healthy Brand Showcase is a venue to launch new products, expand regional media outreach and connect with national mainstream media who cover the health, wellness, fitness and the natural beauty space.  Healthy Brand media events are invitation-only and not open to the general public. With more than 35 years of combined experience in national lifestyle publicity, the Healthy Brand Showcase is produced by public relations and branding professionals Amanda Leesburg and Paige Wolf.  For more information, visit: http://www.healthybrandshowcase.com.