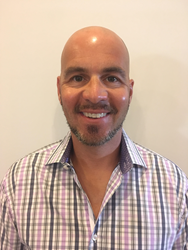 The Money Source is on a mission to be the go-to FinTech company for consumers across America.
MELVILLE, NY (PRWEB) September 08, 2017
New York-based The Money Source Inc., one of the nation's fastest growing FinTech companies, has hired Pete Sokolovic to lead its new focus on consumer direct lending and portfolio retention.
Sokolovic brings 24 years of experience having built and led several consumer direct and portfolio retention platforms for multiple nationwide mortgage banks. He founded Hunter Financial Group, which he owned and operated for 14 years.
The Money Source's new consumer direct division will be run by Sokolovic from the company's Phoenix, Arizona office and he will also lead the portfolio retention efforts for the company.
"Pete brings both leadership and a proven track record that will help make The Money Source a nationwide leader in consumer direct lending. We are poised to continue our rapid expansion and will greatly benefit from his strategic vision and ability to deliver results," said Darius Mirshahzadeh, CEO of The Money Source.
Sokolovic said the company's core values, visionary leadership team and overall strong market position attracted him to The Money Source.
"The Money Source is on a mission to be the go-to FinTech company for consumers across America," said Sokolovic. "With its large and diversified business model, and the opportunity to build out this new division, it was a natural fit."
The Money Source's investment in consumer direct lending is a move to provide a holistic financial solution to today's digitally savvy consumers. The company plans to use the combined power of its marketing and consumer direct digital platform to acquire and retain life-long customers.
The new investment comes on the heels of the company hitting $20 billion in its servicing portfolio, and marks a continuation of The Money Source's rapid growth since launching in 1997. The company's nationwide expansion has been fueled by innovation and a strong company culture that attracts top talent.
Sokolovic said he is excited to join a company that has both a strong vision and great leaders fully committed to the growth of the company and its clients.
About The Money Source
The Money Source Inc. is a leading, national financial services and mortgage company that has been recognized with "Company of the Year" (Financial Services) and "Management Team of the Year" distinctions by the Stevie Awards. The Money Source's CEO, Darius Mirshahzadeh, was named one of the top CEOs in the country by Glassdoor. The company has offices across the U.S., including Melville, NY; Concord and Santa Ana, CA; Meriden, CT; Tempe and Phoenix, AZ; and Dallas, TX.
For more information on The Money Source Inc., visit: TheMoneySource.com