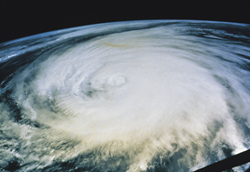 If possible, photograph or video any damaged items.
(PRWEB) September 07, 2017
As Florida and the east coast brace for Hurricane Irma's potentially catastrophic landfall, teams of insurance claim handlers are standing by to begin the recovery process. The American Insurance Association (AIA) offers these tips for property owners who might be affected by the hurricane:
1. Contact your insurer immediately after the storm to report all losses and damages.
2. Keep all recovery-related receipts, including those for meals and lodging – these may be covered under the "additional living expenses" portion of your insurance policy.
3. Prepare a list of damaged property. If possible, photograph or video the damaged items.
4. Return claim forms to your insurer as soon as possible.
5. Stay in regular contact with your insurer to get the best and fastest results.
6. Ask questions if you are unclear about your policy.
7. Build stronger for the future. Ask your contractor about adding features to increase your home's disaster resistance.
###
The American Insurance Association (AIA) is the trade association for today's leaders in the property-casualty insurance industry. Our members work each day to protect the American Dream, whether that's a house, car, business or otherwise. Now more than 150 years old, AIA has an unparalleled record of advocating on state, federal and international issues for insurers and their customers. Our membership is comprised of more than 320 companies, collectively writing more than $125 billion in premiums each year. We have the experience of a veteran organization coupled with the innovative ideas that drive our industry forward. AIA is leading the insurance industry into the second half of the 21stCentury… today.