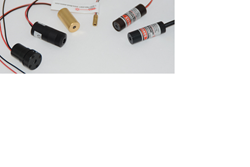 Medical laser applications include X-ray, MRI, Cat Scan and other OEM equipment and devices requiring exact patient positioning.
Elk Grove Village, IL (PRWEB) September 07, 2017
BEA lasers are provided with packaging to suit customer requirements, including housings, mounting devices/hardware, with leads and optional power supplies. Output options include laser color, output power and working voltage, among others.
Medical laser applications include X-ray, MRI, Cat Scan and other OEM equipment and devices requiring exact patient positioning. Other OEM applications for alignment or levelling include construction tools and equipment; wind turbines; aircraft fuselage and wings; automobile seats, door panels and tires; robotics; machine tools; garment alignment and many other industrial applications, including applications for the food industry.
While BEA offers standard laser products in their catalog, most of our customers need a custom designed module, or modifications to our standard lasers. Quotes can be provided with the following information provided by a customer:
1. Wavelength option: 635, 650nm (Red), 520, 532nm (Green), 405. 445nm (Blue) 850nm (IR)
2. Optical output power: Up to 300mW
3. Working voltage: 3, 5, 6, 12, 24VDV
4. Dot, Line, Cross Hair
5. Working distance
6. Beam size at working distance
7. Housing size requirements
8. Continuous wave, modulation, variable output
9. Quantity and price
With your approved laser design, BEA Lasers will manufacture a high-quality laser to spec for customer evaluation and approval. BEA Lasers works with customers to come in on budget and on time with a high-quality laser. Contact BEA Lasers to design a laser to fit your OEM application.
For more information on BEA Lasers or free samples for review, please visit: http://www.bealasers.com or call 1-800-783-2321.
About BEA Lasers
Since 1980, BEA Lasers has provided innovative laser module solutions to industry and research, leveraging the staff's expert knowledge of photonics and electro-optic components. Many BEA Laser products conform to and surpass the standards of CE and FDA.
BEA Lasers offers a full line of standard ruggedized laser diode modules with green and red lasers for varying applications and customer requirements. These applications are typically for alignment and leveling functions in customer operations or production. BEA Lasers also provides customization of laser modules. BEA Laser Application Engineers and Sales Associates work with customers to deliver a solution that meets or exceeds their requirements.
BEA Lasers is committed to providing high quality laser diode modules at a reasonable cost.