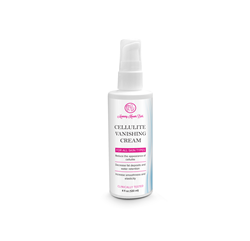 Every mother should be able to feel good in their skin. There was a large response to our stretch mark vanishing cream so we created a, clinically proven, cellulite vanishing cream to help mothers feel as beautiful as they are!
Woodstock, IL (PRWEB) September 07, 2017
Mommy Knows Best is a supporter of the breastfeeding, health, and beauty needs of all moms. They have announced that they are launching their clinically proven Cellulite Vanishing Cream. The cream is designed to reduce the appearance of cellulite, while making the body smoother and firmer.
Here is some more information about our Cellulite Vanishing Cream:

Clinically Proven to Reduce Cellulite Appearance- 100% of test subjects said there was a significant improvement in overall appearance of the skin and and a decrease in appearance of cellulite of up to 90% over an 8 week period. (Request your free copy of the full clinical study results!)
Firms, Smooths & Tones Skin - The cream penetrates the skin effectively and helps decrease fat deposits and water retention on the affected area of the skin.
Reverse Differentiation - Causing fat cells and fat tissue to actually reverse its form into healthy, fibrolast-like tissue.
No Parabens, Hypoallergenic, Non-Comedogenic, & Not Animal Tested - Our active ingredients absorb into the skin immediately and work together to help break down fat cells in those problem areas such as hips, thighs, buttocks, and abdomen
About Mommy Knows Best:
Mommy Knows Best was founded with the mission to create safe and natural products for mothers who need assistance increasing their breast milk supply for their newborn babies. Mommy Knows Best has since evolved into a one stop shop for moms to turn to for all their breastfeeding, health, and beauty needs. Our goal is to supply mothers with all the best products they need. All our products are specially formulated and customized to meet the unique needs and challenges a mom can face during motherhood.