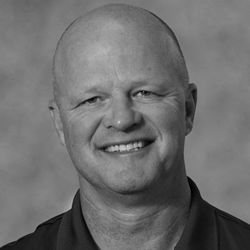 Ron has a proven track record and will be launching several products into the market in the coming weeks that will take the industry decades ahead in quality and standards.
SALT LAKE CITY, UT (PRWEB) September 11, 2017
ATS is proud to announce the addition of Ronald M. Anderson as Executive Vice President of Safety Solutions. Anderson joins ATS after successfully helping to scale and sell Headwaters, Inc. to Australian company, Boral. He brings 28 years of experience in industrial sales.
As the new head of ATS's Safety Solutions division, Anderson will focus on growing ATS's market share, beginning with expanding the company's rental contracts for safety showers. With Ron Anderson's expertise, ATS is moving forward with strong leadership and a sharpened focus to grow its core lines of business.
Under Mr. Anderson's leadership, ATS's marketing and sales teams will work to (1) develop a deeper understanding of its prospects, customers, and individual markets, (2) fine-tune ATS's positioning in those markets, and (3) build long-term, mutually beneficial customer relationships that produce large-scale, recurring sales and rentals of ShieldSafe products.
 
Regarding the addition of Ron Anderson to ATS's world-class executive team, ATS President and CEO, Richard Allred, said, "It is my privilege to announce Ron Anderson as the Executive Vice President of ATS's Safety Products. Ron has a proven track record and will be launching several products into the market in the coming weeks that will take the industry decades ahead in quality and standards."
 
Before joining ATS, Mr. Anderson served as President of Headwaters Roofing and formerly, President of the Metals USA Roofing Division ("MUSA") when the division was acquired by Headwaters. Anderson joined MUSA in 2003 as Sales Manager for Gerard Roofing Technologies. He was promoted to Vice President of Sales in 2006 before being promoted to Division President in 2008. Mr. Anderson has worked in the roofing and general sheet metal industry since 1989. He studied at Utah Valley State College while playing collegiate baseball before transferring to the University of Phoenix to study Business Administration.
 
About ATS
ATS provides global clean water solutions and industrial safety equipment to governments, municipalities, and the private sector. Founded in 1979, ATS helps communities and industries provide clean water to their customers, safe work environments for their employees, decreased operating expenses, and sustainable solutions for the future. Since its inception, ATS has focused on improving health and productivity for people worldwide. Through this mission, ATS has created financial resources that have profited both its employees and shareholders.
 
For more information on ATS, visit https://atssmartsolutions.com.
Contact ATS: Ashley McIntosh, 800-747-9953