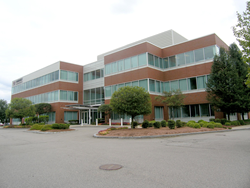 Our hearts and thoughts are with all those struggling in Texas and Louisiana
Waltham, MA (PRWEB) September 07, 2017
Waltham-based Harvey Building Products is rallying its customers and employees to provide support to American Red Cross disaster relief efforts in the wake of Hurricane Harvey, and now Hurricane Irma as the storm progresses towards the U.S. Harvey CEO, Jim Barreira, has announced the company will match donations made, up to $20,000.
Employees and customers are being encouraged to donate through a customized website from the American Red Cross. Donors can choose to designate funds directly to Hurricane Harvey or Hurricane Irma relief efforts. In addition, Harvey's warehouses, manufacturing facilities, and corporate office will collect in-kind donations requested by Red Cross field teams.
"Our hearts and thoughts are with all those struggling in Texas and Louisiana; and now the folks who are in Irma's path", said Barreira. "Red Cross staff and volunteers are making a huge impact helping so many in need right now. We want to make sure they have the resources to keep on providing meals, shelter, supplies and emotional support to as many people as they can."
If you would like to join Harvey in lending a hand to the American Red Cross, visit http://www.harveybp.com or http://www.redcross.org/harveybuilding-pub.
About Harvey Building Products:
Founded in 1961, Harvey is a leading manufacturer of high quality building products. Headquartered in Waltham, MA, Harvey sells directly to contractors, builders, general contractors and other building industry professionals. In addition to manufacturing vinyl windows and doors, they also distribute siding, roofing, decking and trim. The company has approximately 1,500 employees and operates two manufacturing facilities, 36 distribution centers and 14 product showrooms that are open to the public. For more information, visit harveybp.com.