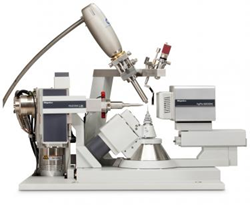 The Woodlands, TX (PRWEB) September 08, 2017
Rigaku Corporation is pleased to announce its attendance at the 20th Heart of Europe Bio-Crystallography Meeting (HEC), held in the Wojanów Palace in south-west Poland. The meeting will take place on September 28th-30th, 2017 and is organized by the International Institute of Molecular and Cell Biology in Warsaw, Poland. Rigaku Oxford Diffraction (ROD) is a sponsor of the event and is presenting its diverse lines of chemical and macromolecular crystallography systems.
The HEC meeting is an annual academic conference on structural biology, in particular protein crystallography. Researchers from universities, other research institutions and industry from Austria, Czech Republic, Germany and Poland meet to present and discuss current topics of their research.
Marcus Winter, of Rigaku Oxford Diffraction, will present Advances in X-ray Crystallography on Saturday, September 30th at 11:30.
More information about single crystal diffraction solutions from Rigaku is available at http://www.rigaku-od.com/.
About Rigaku Oxford Diffraction (ROD)
ROD was formed as the global single crystal business unit of Rigaku Corporation after the acquisition of the former Oxford Diffraction organization from Agilent Technologies in 2015. ROD is a leader in the field of single crystal analysis, both in the field of chemical crystallography as well as well as macromolecular crystallography. Formed in 1951, Rigaku Corporation is a leading analytical instrumentation company based out of Tokyo, Japan.
For further information, contact
Michael Nelson
Rigaku Global Marketing Group
tel: +1. 512-225-1796
michael.nelson(at)rigaku.com