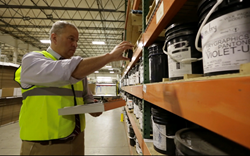 "The field of Insurance Loss Control is a vital part of in-depth Underwriting in the Property & Casualty Insurance business. As a result, well-trained Loss Control professionals are needed in all regions of the country," Anika Hansen, Director, ILCI
PORTLAND, Maine (PRWEB) September 08, 2017
The Insurer's Loss Control Institute (ILCI) is now offering its popular course, "Foundations of Loss Control Inspection and Reporting" in a flexible new format—featuring fully online, self-paced, "virtual classroom" learning modules. The course is moderated by highly experienced Loss Control professionals, some with more than 20 years of field work and Loss Control management experience.
Two trends in the Property & Casualty Insurance industry are leading to increasing demand for well-trained Loss Control Field Representatives to perform onsite inspections. First, is the large number of experienced professionals approaching retirement age, and second, the continuing growth of outsourcing of Loss Control services by Insurance carriers to third-party providers. These inspections or "risk assessment surveys" are an important part of the Underwriting process.
"The field of Insurance Loss Control is a vital part of in-depth Underwriting in the Property & Casualty Insurance business. As a result, well-trained Loss Control professionals are needed in all regions of the country," according to Anika Hansen, ILCI's Director. For over 15 years, ILCI has successfully trained and prepared Field Representatives to enter and advance in the field of Loss Control. ILCI's introductory video provides an overview of the work of a Loss Control Field Representative.
Ideal candidates for successful professional opportunities in Loss Control include those with some previous experience in Insurance Underwriting, Loss Control, Claims, Industrial or Military Safety, Construction Management, or Property Inspection work.
"ILCI's high-quality, thorough and flexible learning format has been developed to fit the busy schedules of those seeking to become independent professionals," said James Dunaway, Occupational Health and Safety consultant and Instructor at ILCI. Dunaway added, "Whether individuals wish to transition from other areas of professional specialty, or add skills and services to their current consulting or management offerings, the ILCI program provides an enjoyable and self-paced approach to learning that is both rewarding and affordable."
ILCI's learning modules are moderated by highly qualified professional instructors, with years of experience both inside Insurance companies and as independent Loss Control consultants. Additional training resources available to all ILCI students include webinars and peer discussion groups, along with video, photographic and illustrated learning materials. Participants' learning progress is measured regularly with graded assignments and self-administered quizzes, designed to help master the knowledge and skills needed to succeed in this rewarding field.
Complete information about the new ILCI course and training program may be found at ILCI.org.
ILCI is an independent professional development organization, and one of the industry's most respected and comprehensive Loss Control training programs. Established with the support of Alexander & Schmidt in 2001, ILCI has successfully prepared Loss Control Field Representatives to enter and advance in the field of Insurance Loss Control—either working on staff at Insurance companies, or as Independent Contractors.
###