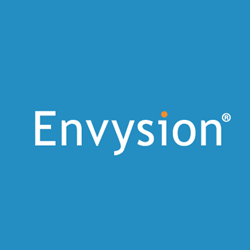 Envyion's Managed Video Solution ® is the standard by which other systems should be measured because it's intuitive, easily accessible from any device or location, and stable enough to not go down.
Superior, CO (PRWEB) September 11, 2017
Hodges Management Co., Inc., a family-owned YUM! Brands franchise with 30 KFC, Taco Bell, and Dairy Queen locations across Georgia, announced the full deployment of the Envysion® Managed Video Solution for its loss prevention and employee recognition efforts.
Envysion is a leading provider of managed video and loss prevention solutions, delivering restaurant and retail leaders with actionable information through the integration of surveillance video and point-of-sale (POS) transaction data. The innovative managed video solution integrates with key BI reporting leaders like Delaget and other popular systems so restaurant operators can access the video they need from within their favorite reporting systems to save time and effort.
"As a member of the KFC Technology Committee, we were tasked with selecting components for a loss prevention platform to be rolled out nationwide," says says Inman Hodges, Owner and Director of Operations at Hodges Management Co. "Our goal was to seek out a new system that could help everyone in the franchise community better protect themselves against profit-killing losses and the various legal risks we're exposed to on a daily basis."
Envysion's cloud-based managed video solution is a marked improvement over older systems, delivering wide-ranging functionality and resilient infrastructure that enable restaurant managers throughout the organization to instantly identify and investigate potential theft in any store, verify customer complaints and insurance filings to protect against fraudulent claims, and even monitor employee performance to recognize outstanding contributions or provide additional training and discipline, if warranted.
"In today's environment, it's imperative to have a reliable, richly featured loss prevention platform that gives store owners and operators real-time visibility into what's happening in the stores," Hodges says. "Envyion's Managed Video Solution ® is the standard by which other systems should be measured because it's intuitive, easily accessible from any device or location, and stable enough to not go down. The native audio and video and integrations with other loss prevention tools are ideal for anyone seeking a cost-effective, efficient, and comprehensive way to manage their stores."
Hodges also utilizes Delaget Guard in conjunction with Envysion to maximize value and streamline investigations. "A lot of companies are using transaction reporting systems like Delaget with good success. We've found that integrating that information with the data we get from Envysion makes it twice as effective because we can see all sides of a situation and take appropriate action without having to guess."
In addition to being a business imperative for today, Hodges also believes that Envysion managed video is also the key to the evolution of QSR risk and loss prevention efforts in the future. "As restaurant owners continue to demand more coverage in their stores--we want to see every nook and cranny--there's an opportunity to start integrating comprehensive systems with more strategic microphone placement and wider angle video into newly built stores," he says. "Given Envysion's intelligently built system and how in-tune they are with the industry's needs, I trust they're probably already well on their way with that solution as well. I'm looking forward to that."
About Envysion
Envysion® is a leading provider of managed video and loss prevention solutions that enable restaurant and retail operators to increase profitability 10-15% through broad utilization of powerful video-driven insights. Envysion® has transformed video surveillance into a strategic management tool that provides unfiltered and actionable business information to users across operations, loss prevention, marketing and human resources. Envysion's award winning platform quickly scales to 1,000s of locations and 10,000s of users without straining the IT department or network. http://www.envysion.com