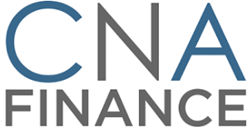 The current market cap for OncoSec apparently does not acknowledge the over two decades of clinical development at the company.
Coral Springs, FL (PRWEB) September 11, 2017
CNA Finance Chief Research Analyst, Kenny Soulstring, today announced that the stock market news outlet had initiated coverage on OncoSec Medical, Inc. a San Diego based biotechnology company that is creating novel approaches to treat multiple cancer indications with innovative electroporation therapy combined with certain checkpoint inhibitors. OncoSec's Immunopulse electroporation device is demonstrating effective immunotherapeutic benefits and has published promising data supporting its safe and clinically effective treatment for Anti-PD-1 relapse/refractory patients.
According to Soulstring, "Immunotherapy is now considered a primary option for tumor treatment, and scientists are looking toward innovative and combination therapies to treat these diseases. To that end, OncoSec has developed proprietary electroporation technology to deliver a safe and targeted method of therapeutic treatment." He added, " Beyond electroporation, though, OncoSec is working to broaden its deliverables by building upon multi-gene plasmid constructs to meet next generation treatment strategies. OncoSec has secured Fast Track Designation from the FDA, and alongside an Orphan Drug Status for additional pipeline candidates, the company sits on the verge of earning an FDA review for accelerated approval for their lead program in 2019."
According to Kenny Soulstring's research report, OncoSec plans to initiate their enrollment for a phase II trial and collaboration with Merck, referred to as PISCES, by the end of 2017. The company also intends to hold an EOP-2 meeting with the FDA during the 2Q of 2018, which is anticipated to grant OncoSec with an accelerated approval pathway for anti-PD-1 non-responders in melanoma, along with an approval of their plans for phase 3 trials. This phase 3 confirmatory study is expected to run throughout 2018 and carry on into late 2019, where the company has set milestone goals to obtain a marketing authorization to penetrate a market in need of a viable and responsive cancer treatment.
"The current market cap for OncoSec apparently does not acknowledge the over two decades of clinical development at the company. The value also does not recognize the partnerships already in place, nor does the market appear to be taking into account the massive potential that OncoSec may enjoy in treating melanoma indications. Trading at just over a dollar per share, the company holds tremendous value opportunity and the asset and intellectual property portfolio alone is worthy of a market cap that is considerably higher.", added Soulstring.
To read CNA Finance's complete research coverage on OncoSec Medical, Inc., click here.